This is a 1967 Frido Brown Cord NP who arrived here in her large white box.
I must apologise for the rather dull photos today as have just realised that I had forgotten to lighten them a little with it being quite an overcast day when I took them.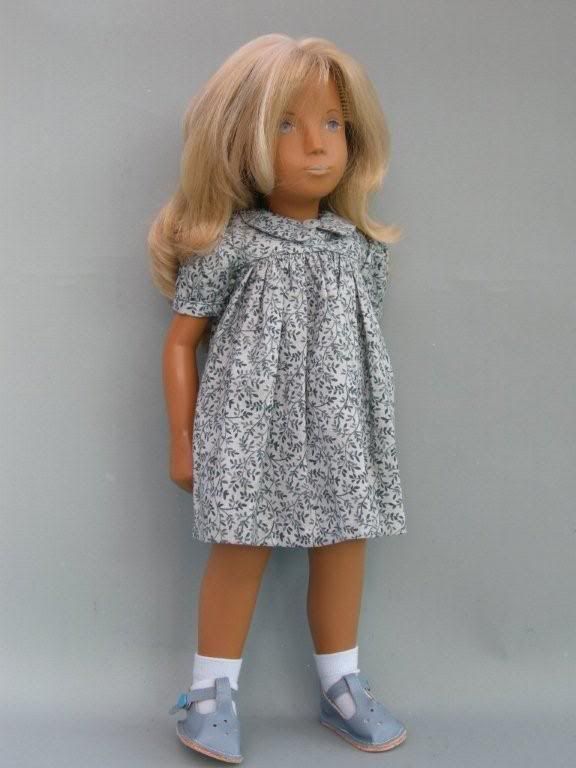 This delightful dress from eseacaper arrived from the US on the same day as this doll came so the dress and doll came together nicely without me having to go through all the boxes of Sasha clothing trying to decide just what would suit her.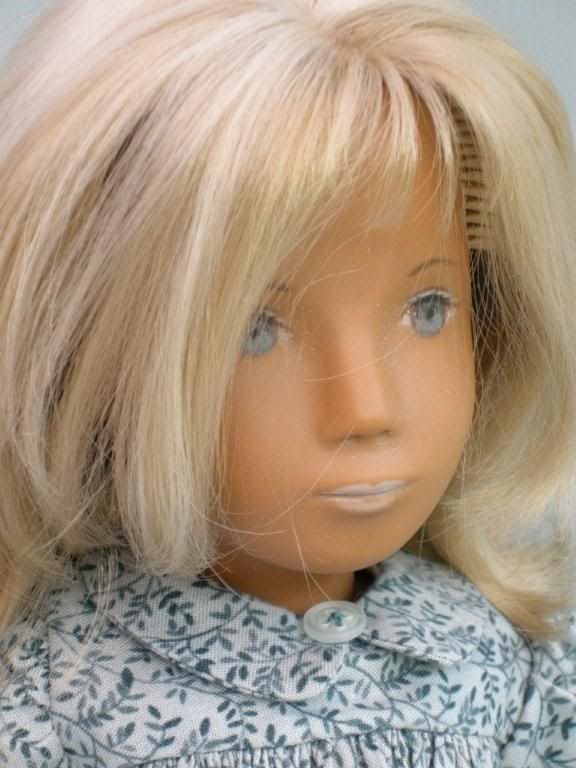 She has been photograhed in this dress before but with JJ navy sandals but have since asked Jean to make her these in a matching blue which I think really enhance the outfit especially with the pale blue socks.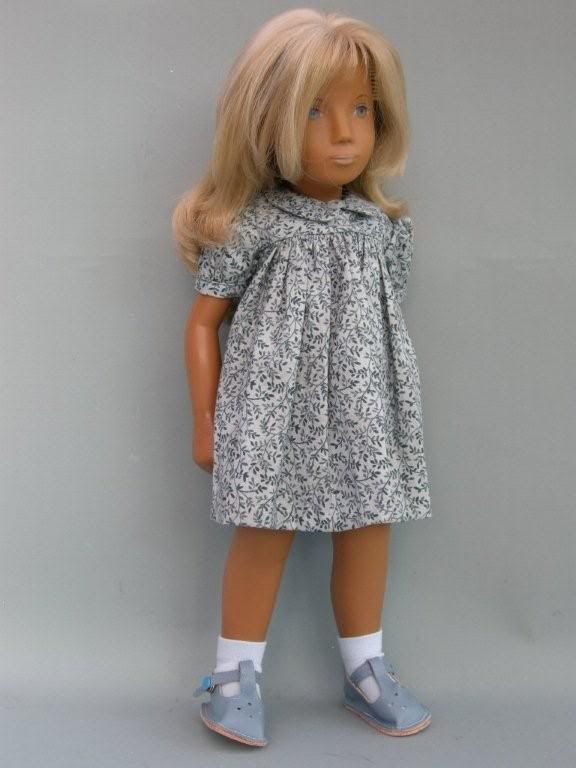 Yes dear, your sandals are really lovely and perfect with your dress..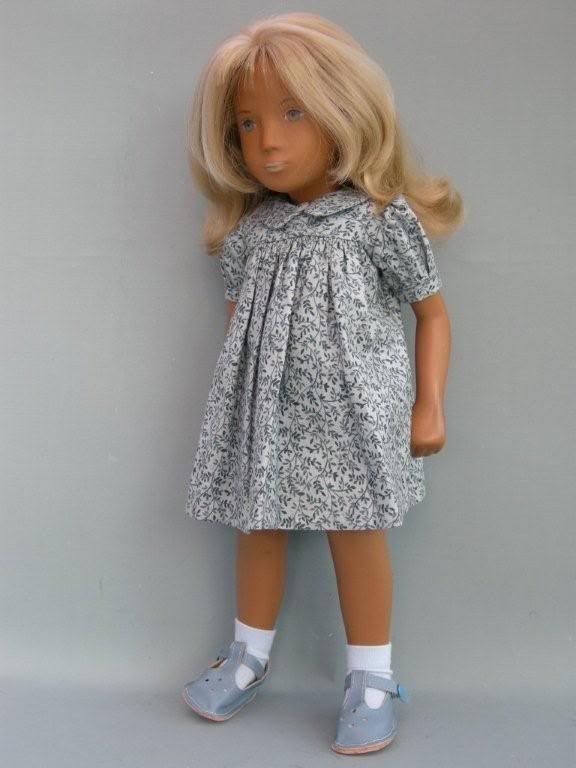 I'm afraid that she is still patiently waiting to go to Brenda Walton or for someone to come here to wash the dust from her hair as I've never done a hair wash as yet and would hate to get the water in the rooting holes and cause a falling out of the hair syndrome.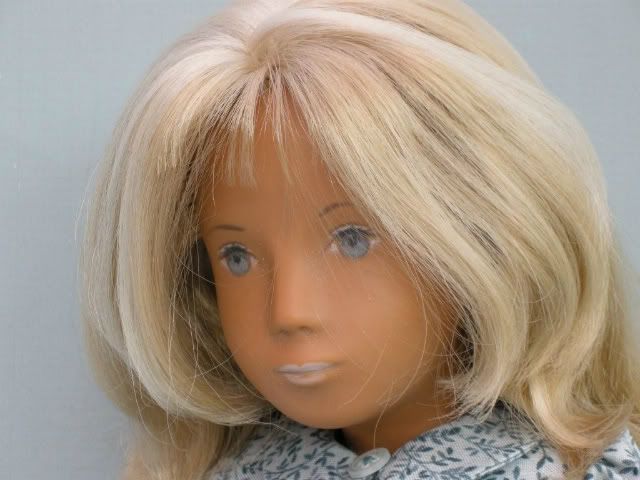 She I think has quite a different look with her round eyes and delicate colouring.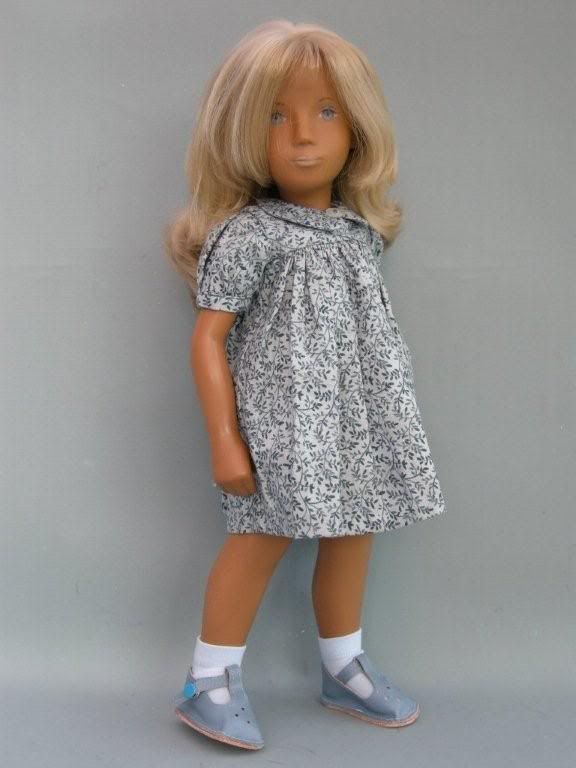 Millions of thanks to Sarah for her never ending task of resixing and downloading these photos. MUST TRY HARDER TO LEARN TO DO THEM MYSELF!