This girl went straight from Shelly'e website to Brenda Walton for a complete spar and re-stringing before arriving here.
The transformation was wonderful as she could now stand and pose on her own and her trimmed hair was now flattened and under control although still very short on the top layers but at least her cut fringe was down on her forehead again and not reaching for the skies.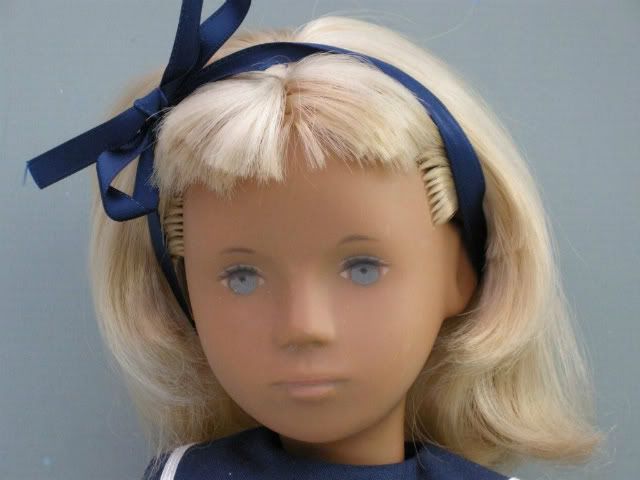 She has chosen a very smart navy cotton sailor styled dress with white trimmings by Pinestreetstudios and teamed it with ooak JJ bar shoes and commercially made socks.
I think that I did give her a name (Ameilia, Bethany?) but have since forgotten it so will have to trawl back someway through the blog to check.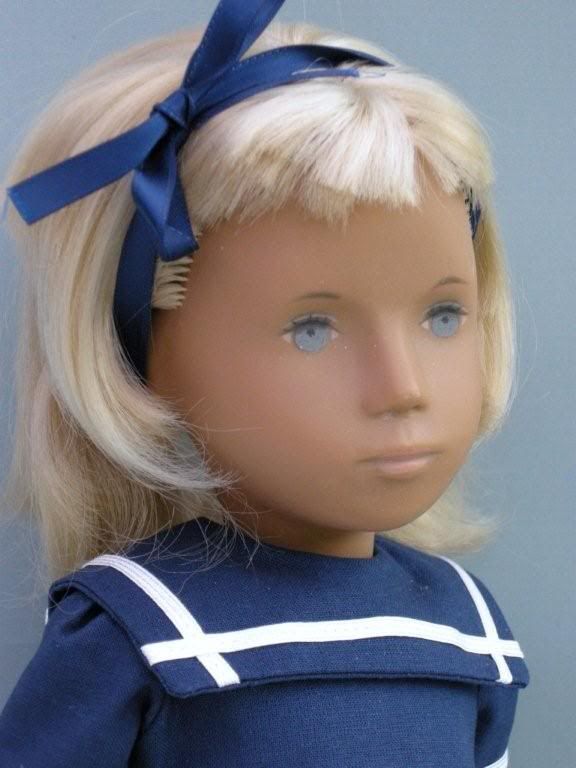 Photo showing her wide face, eye painting and hair detail.
I haven't fully decided if she is definitely staying here for good so not as yet sorted out the various possiblilties of what's to be done with her badly chopped fringe and first few layers.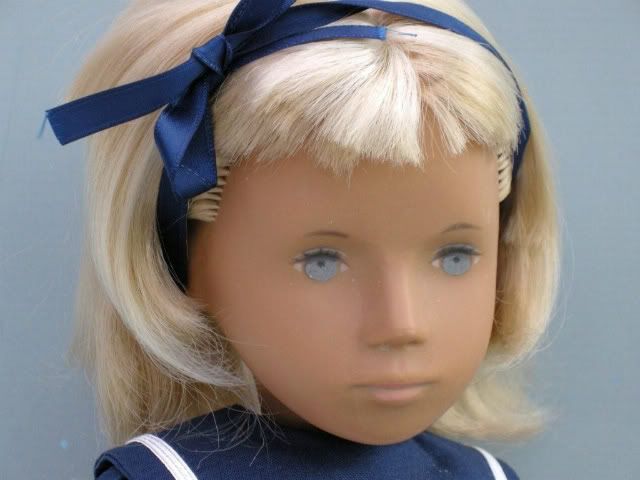 Tons of thanks heading down from here to Sarah.