This Frido 1966 Developmental Jeans/farmpants girl has been quick enough this time to secure the choosing and wearing of this outfit that she has had her eye on since this time last year but has usually been 'pipped' to the post by one of my other blonde NPs.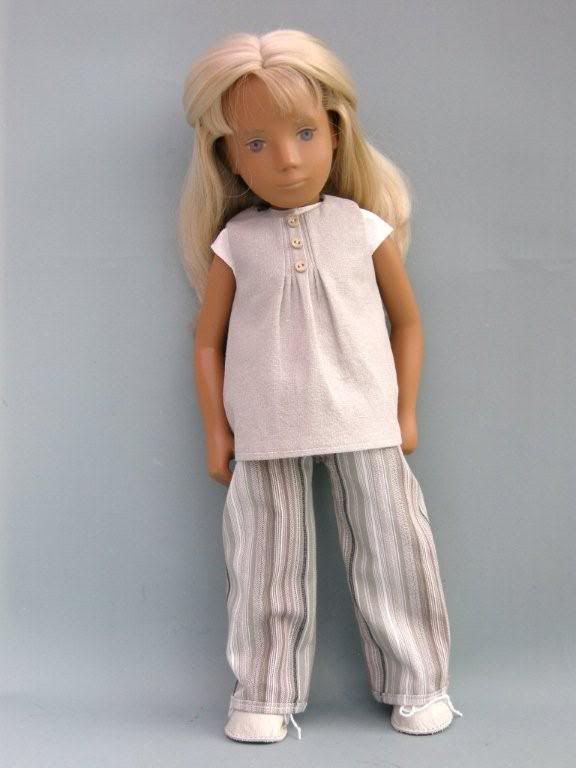 Liking how the grey materials enhances her eye colouring.
For years I wasn't taken by these dolls with the brown eye-brows that over time had oxidised to this silver colour but when I spotted this doll for sale on Shelly's website I couldn't resist buying her.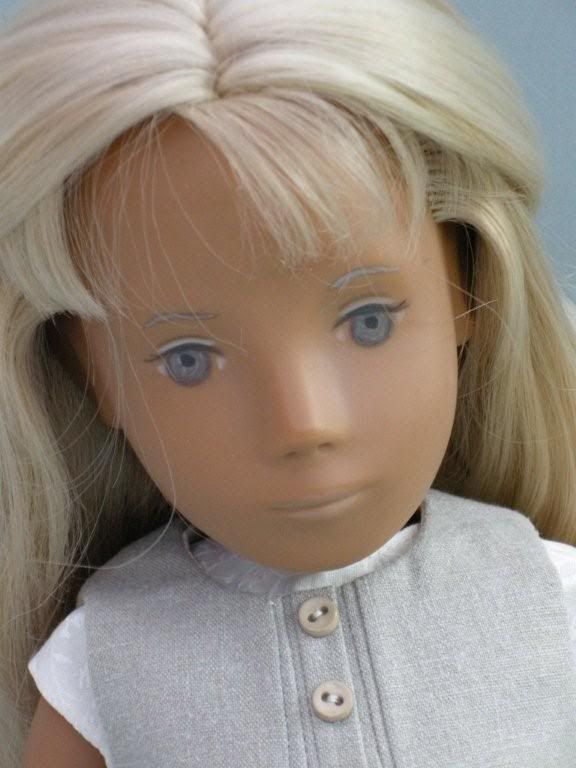 This delightful outfit was designed and made by vintage-sasha and is worn here with Ruthsdoll's shoes. I just adore the use of the grey materials here and also have one of Sarah's pinafore and blouse sets in the same materials.
I'm quite pleased these days that my tastes in my Sasha dislikes are now changing over my many years of collecting so enabling me to purchase some of the dolls that I previously wouldn't have.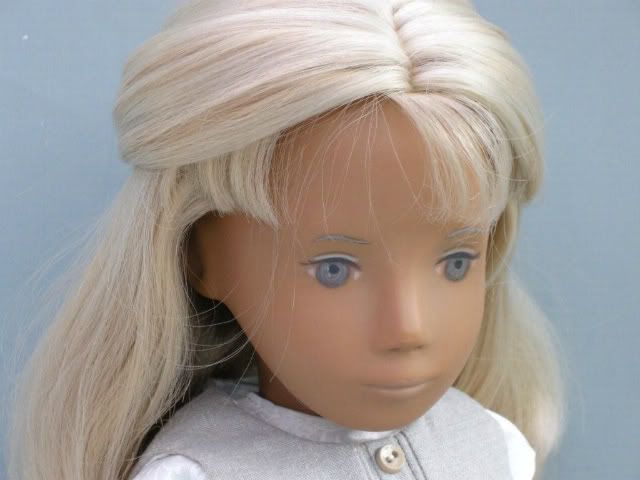 Sincere thanks to Sarah who must be getting fed up with doing all MY re-sizings and listings as well as her own!!!!