I had always dreamed of owing a MIB Gotz doll so was 'over the moon' when this girl arrived here in my first ever Gotz Sasha Doll box. I hardly dared to open it.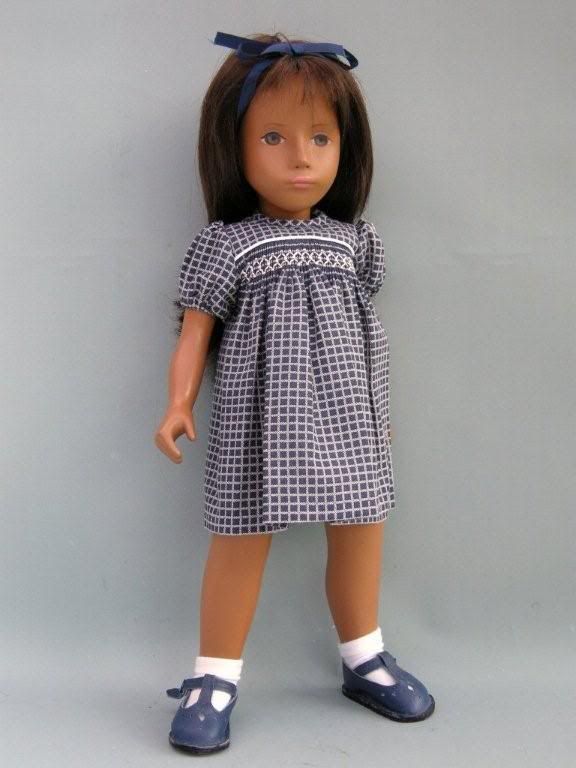 I immediately fell in love with her sulky and very determined look. She is a mid 1960s slate eyed large headed Gotz girl just oozing personality.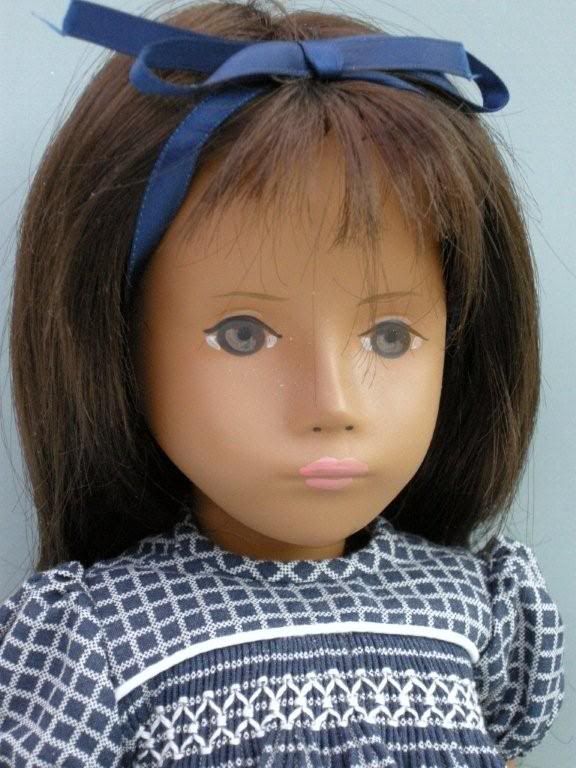 She originally came wearing the now famous Gotz navy and white checked Viyella dress and pants with navy Mary-Janes and white socks.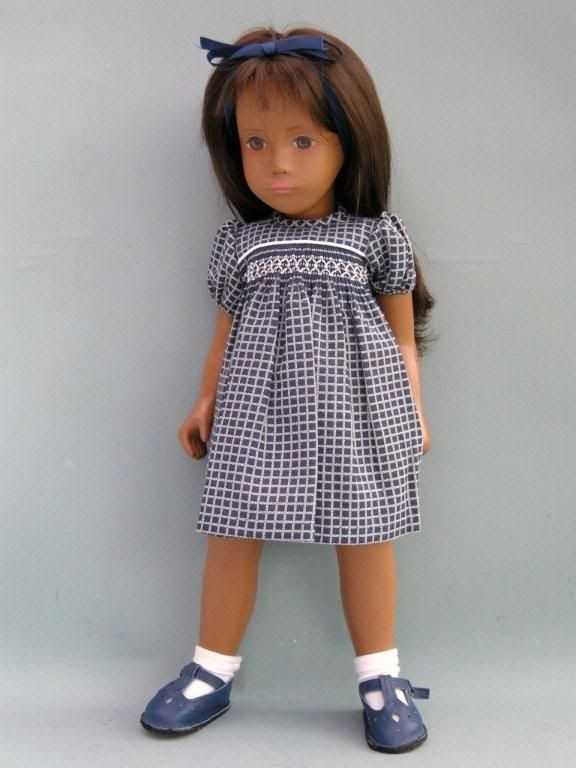 ... but has chosen this time to put on one of 'Frocks and Socks' smocked dresses and JJ sandals and commercially made socks.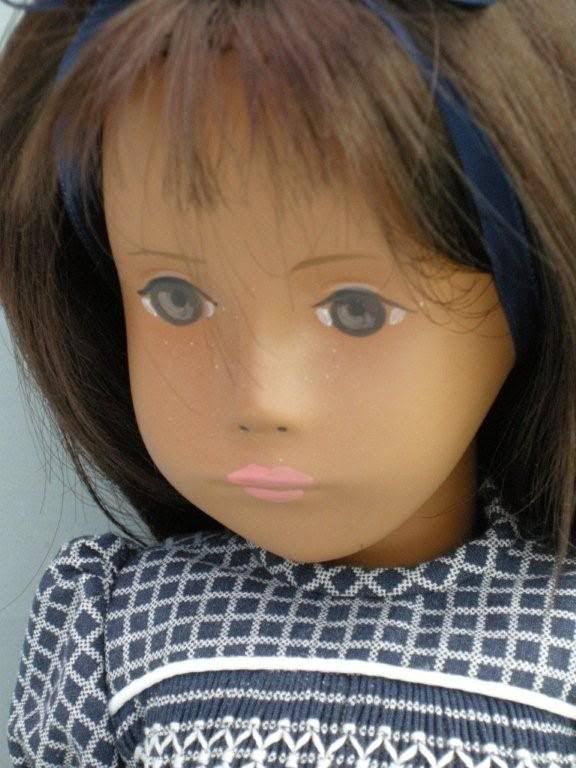 This dress actually has a matching head band but was obviously not to be found in time for her photoshoot so is making do with a length of navy ribbon until I can find the time to look through their overflowing three (going on four) large clothes boxes.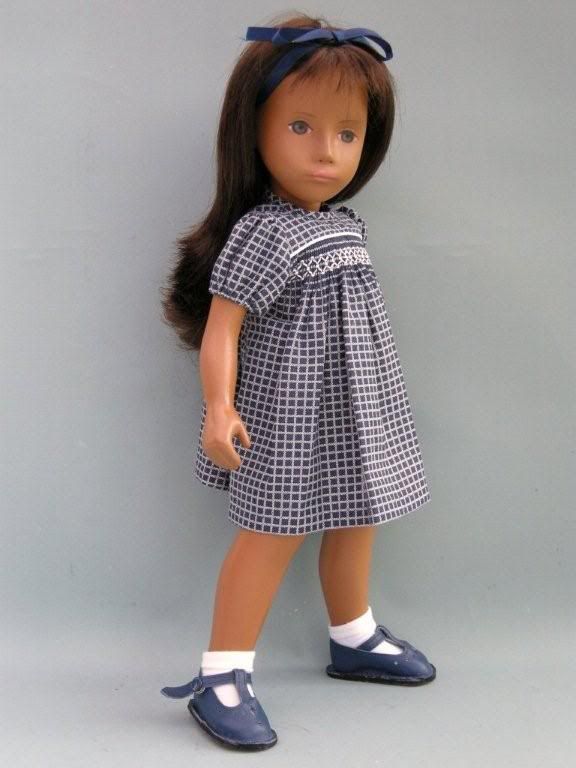 Have saved my favourite pose of this post until the very last.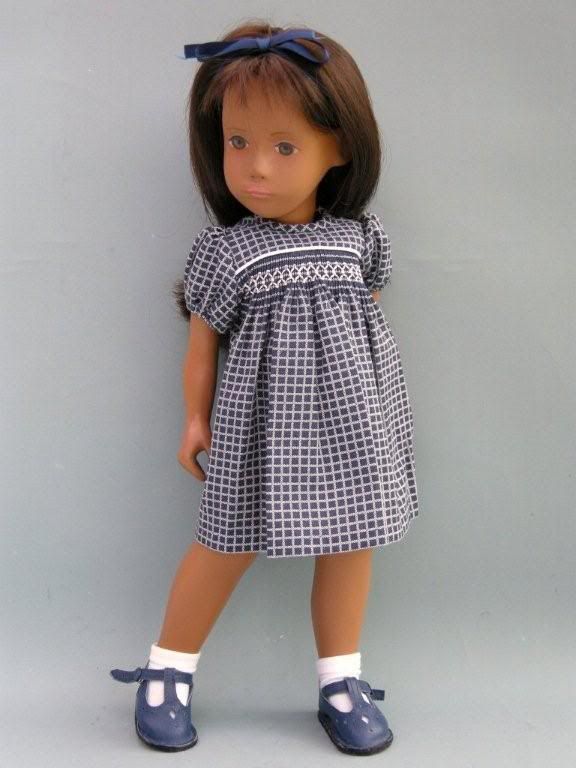 My apologies as I'm now noticing the dust that has settled on her face due to my lack of feather-dusting of late. Just goes to show what an irregular house cleaning person I am as they stand/sit around everywhere gathering the dust.
Mountainous heaps of thanks to Sarah.