I LOVE chocolate especially the Easter eggs at Easter and this is one of my favourite brands, Ferrero Rocher, given to me by one of my brothers when he and his wife came over on my birthday.
(Afraid to say that there isn't much left of it now!)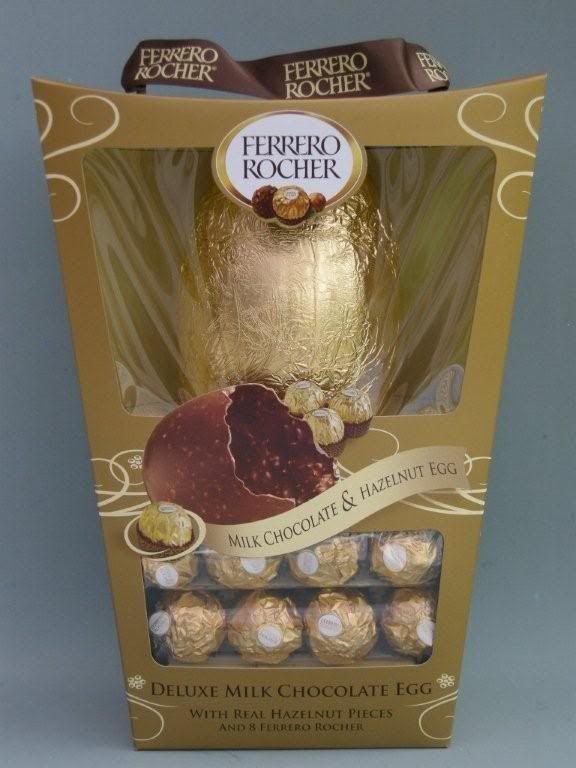 Jill Mackley sent me this most attractive and useful box of notelets and the little lilac handbag containing the delightful little twin teddies which my new Easter Frido baby has snapped up for herself on her arrival here. (She and the teddies will be featured in a later post.) Many, many thanks Jill for your thoughtfuless in remembering my birthday.
More Easter themed birthday gifts from Sarah Price. The mini candy Easter eggs have long been gobbled up by the Brood. There was at least two for each of them so luckily there were no squabbles. Some of the older kids are in the process of making me an Easter egg tree with the pastel ribboned eggs that were enclosed in the basket whilst the 'Just for You, Me to You' little bear trying to desguise himself as an Easter bunny looks on. Hopefully I'll take some photos when they finally finish it. Many thanks Sarah for your super birthday gifts.
A selection of more scrumptious chocolates to keep up my high sugar diet (good job that I'm not dietabetic!) More grateful thanks to another of my brothers, Steve (for my Easter treat) and two of my home friends .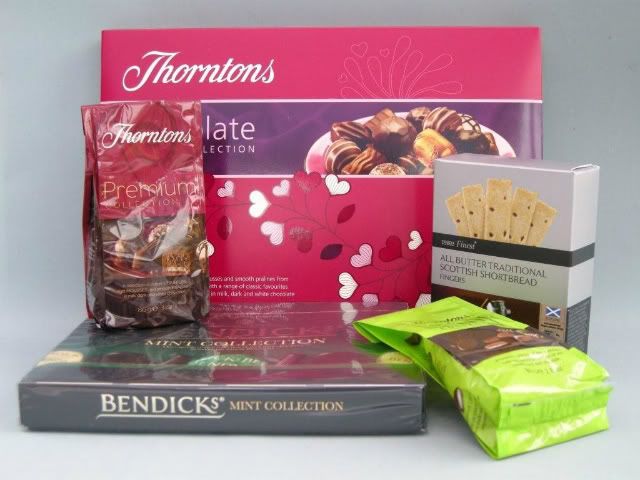 Many thanks again Sarah. I'm now thinking that it's a good job that my birthday only comes once a year!