Easter means 'New Life' so I'm sidetracking a little here from my birthday gifts to Easter Sunday, the day after my birthday to allow this little minty, gold tagged 1969 quirky eyebrowed baby Nightdress to make her debut. Why....?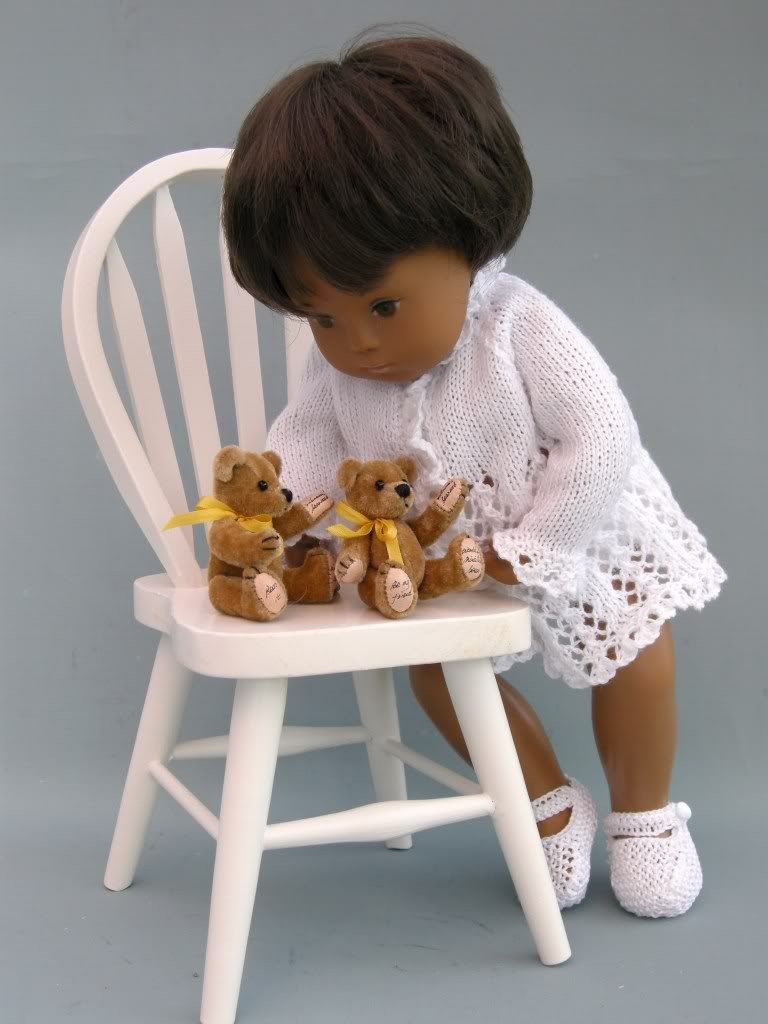 She is an Easter gift from 'me to me', the first opportunity for a worthy occassion for a special gift since I already had my Gotz boy Niklaus lined up as a birthday gift.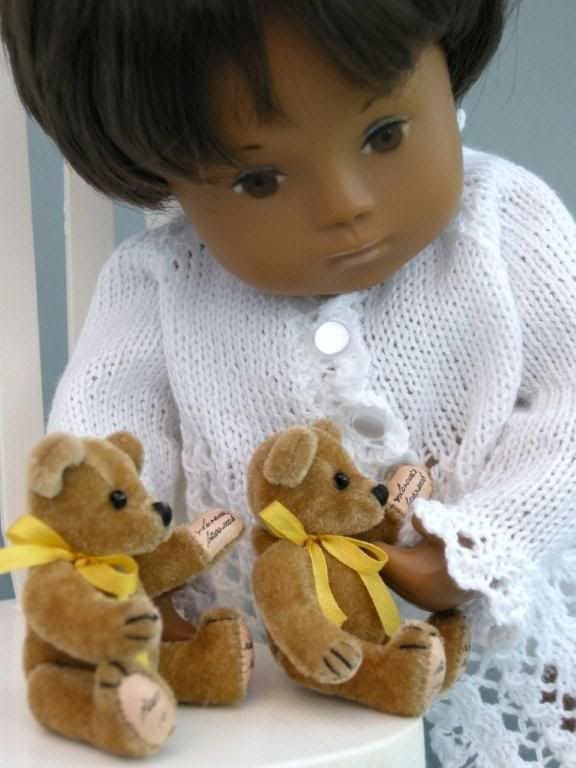 She is being photograhed today to show the dearest twin teddy bears that Jill Mackley gave me for my birthday (more thanks Jill) and which this little tot has claimed for herself (....AND will later this week be photographed wearing Jackie Rhydstrom's gift.)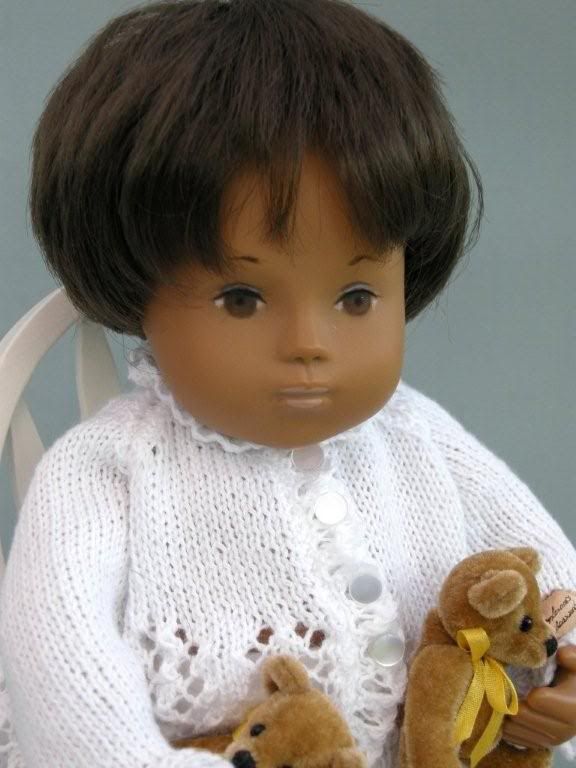 She has a really sweet little face that easily allows me to forgive the fact that her hair has just started to fall, shedding a couple of hairs but if tugged (...which naturally I shan't be doing!)
Meanwhile she is seen here in a Cuddlelugs (Shelia Vincent) finely knitted cotton matinee coat and little shoes that I bought especially for her (as she was arriving nude from the US) off sashadolluk's website.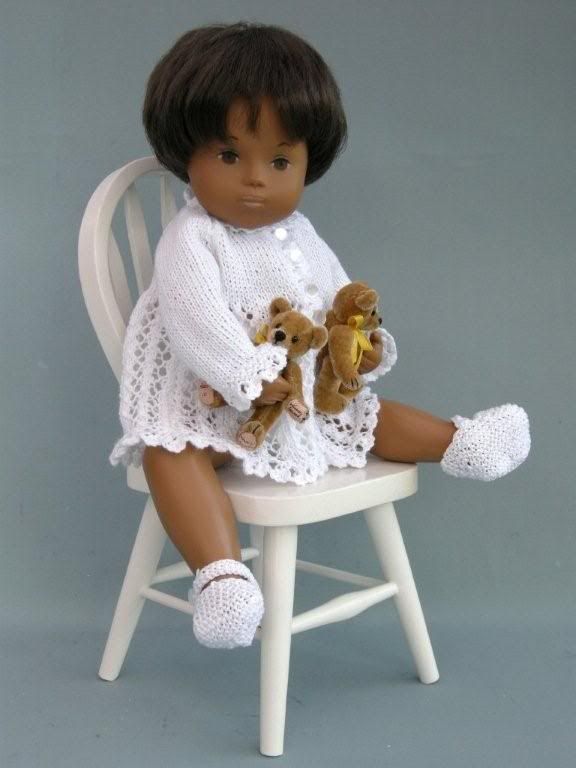 Couldn't resist showing yet another photo of her gorgeous face and lovely hairstyle.
Yet more thank yous heading down to Sarah W for her kindness and time.