Firstly to say that I will take a photo of the baby 'quirky' eyebrows and add to a post asap as it isn't showing up on these photos below.
Today we are featuring this delightful little Dollydoodle's Easter bunny themed baby sleepsuit given to me by Jackie Rydstrom for my birthday.
Millions of thanks Jackie for this wonderful surprise present. Just what I needed as this new little tot hadn't one.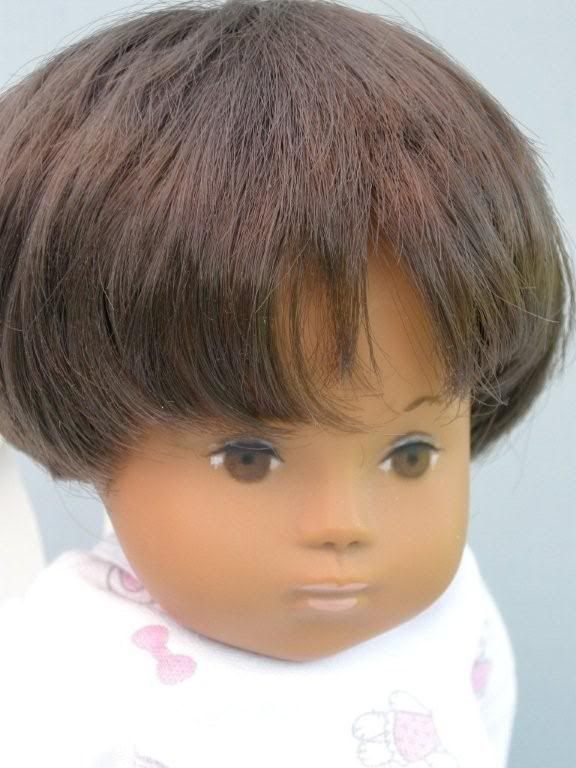 It came just in time for my new Easter baby (as yet un-named as trying to think of something that links her to Easter or April) to wear as she settles down for her first night amongst the Brood.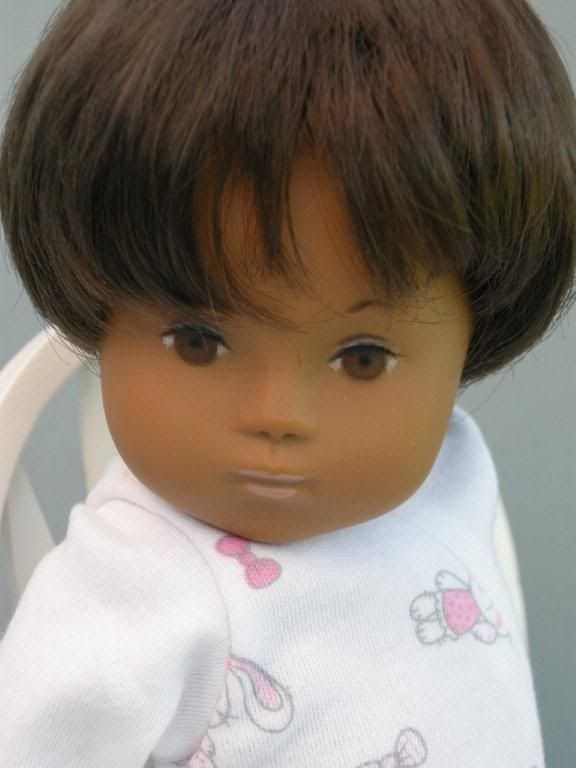 Here she is totally enjoying being out on the grass scattered with the fallen rose petals.
Another facial close up photo showing her lovely, not too full hair style before she puts on her nightcap.
I just love these adorable top-notched hats that Judith makes to keep their little heads warm in the dropping night-time temperatures.
Oh just noticed that there is a slight glimpse of THE quirky eyebrow in the next two photos!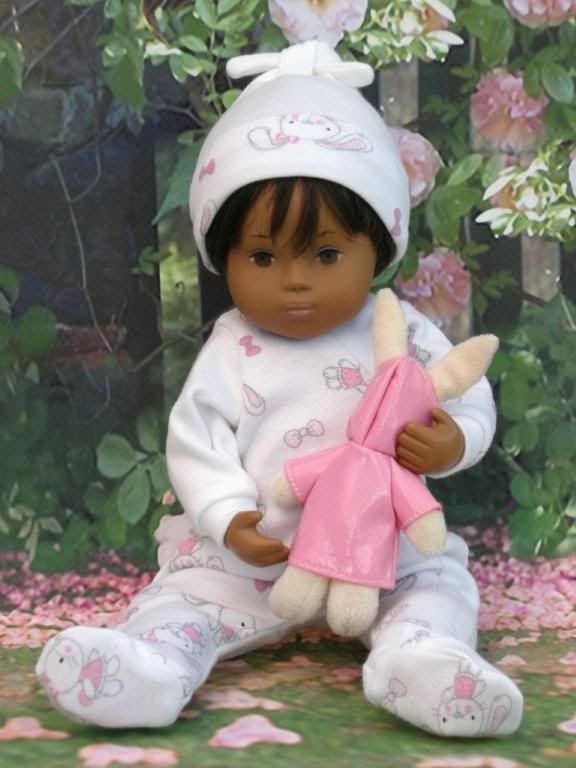 I'm ready now to be picked up and taken indoors.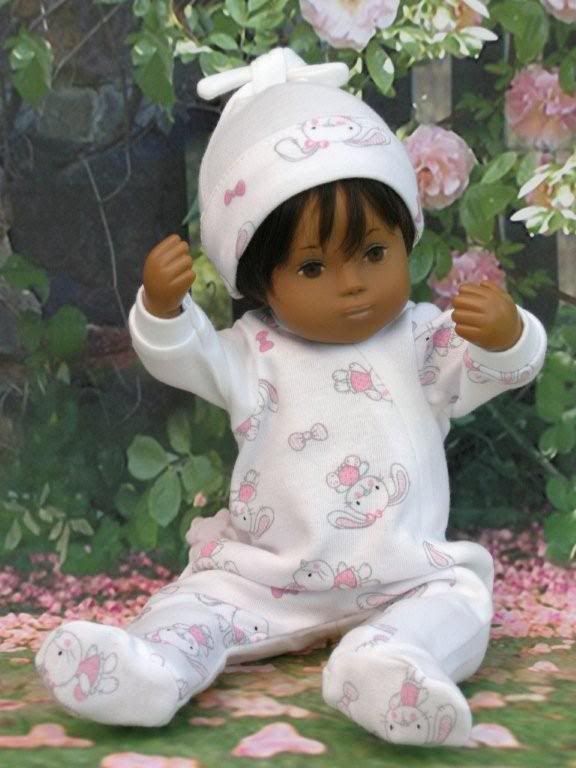 Ever grateful thanks to Sarah for these listings.