These 1966 Frido graphic eyed dolls came straight after the developemental girls. This is a FCP example and therefore have originally been dressed in the Jeans style in the brown farmpants and white blouse and white sandals.
Here she is wearing a OOAK Ruthsdolls smocked checked homespun dress with the front opening and co-ordinating coloured shoes and socks. ready for the Autumn or Spring weather.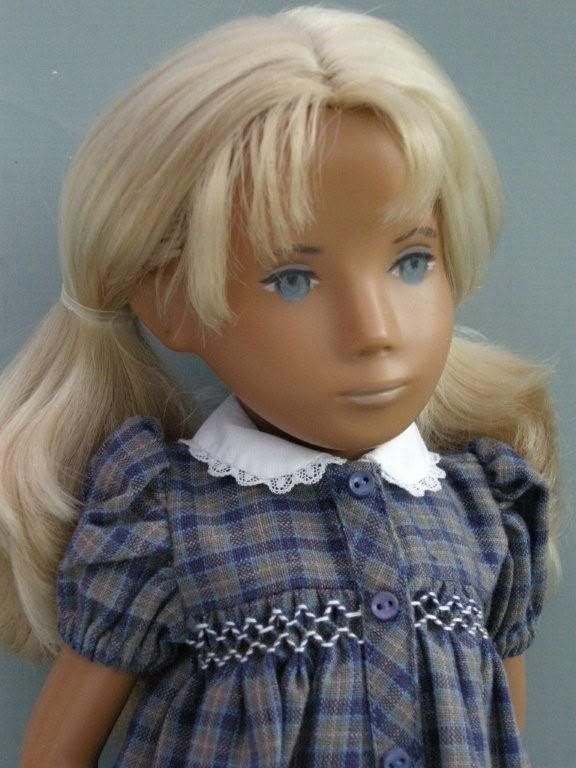 This was my 70th birthday doll given to me by me and the first of my graphic eyed girls. I love Ruth's little lace collar on the dress.
Another of Ruthsdoll's OOAK homespun checked and smocked dresses, this time with a matching material collar and resembling the very pretty school Summer dresses that the children wear nowadays.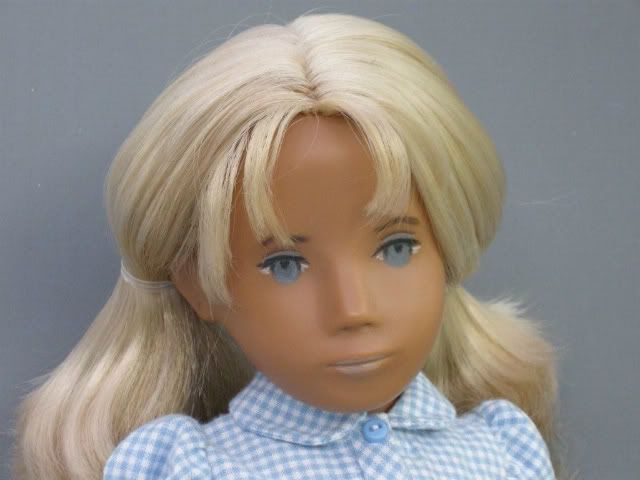 I have teamed it up here with JJ's Mary-Jane style shoes and commercially made pale blue socks.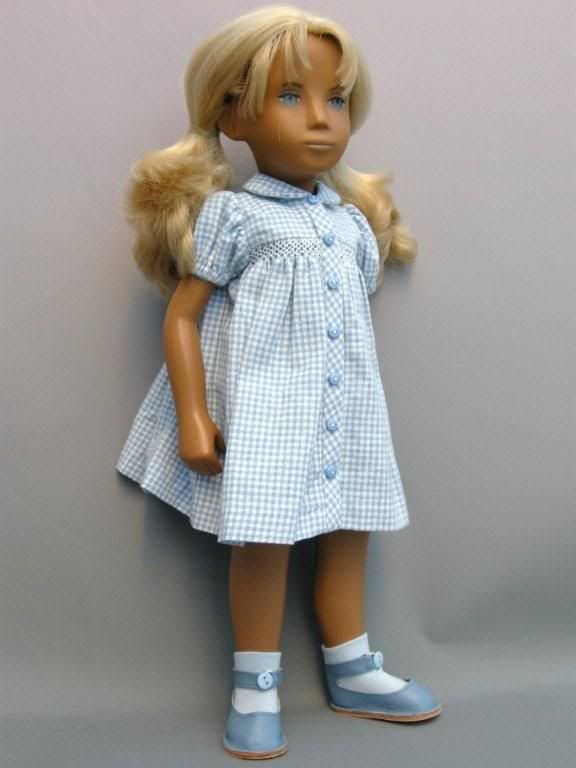 Below is one of my favourite photos of this doll.
Now dressed for the Winter months in a OOAK Pinestreetstudio pinafore outfit
with Trendon Kiltie tights and commercially made shoes.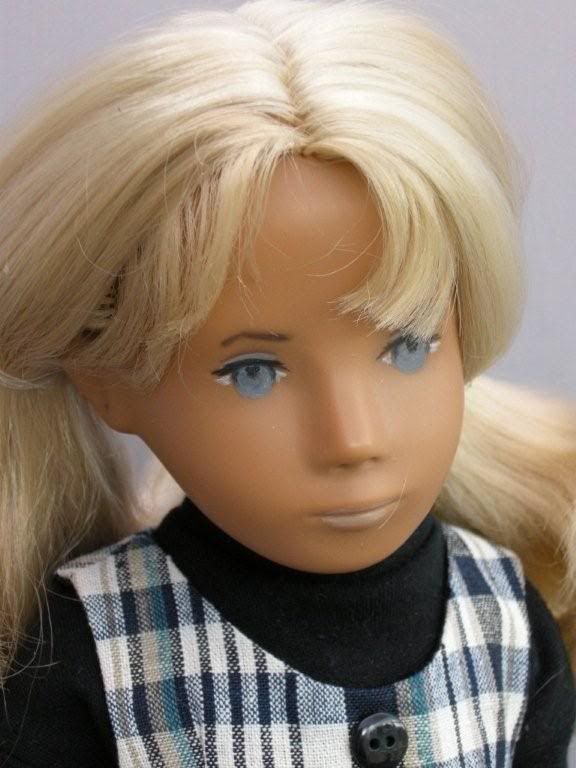 Grateful thanks to Sarah for her great photo re-sizing.