Now are you sitting nicely on the chair because I've got something special to show you. No, that's not what I call 'sitting nicely'...turn around and sit properly!
Susan Bulger-Pomeroy saw these cute hair slides and very kindly bought my kids a packet when buying some for her Sasha baby collection. Many thanks Susan for your kindness and thoughtfulness. They are just delightful and the perfect size.
Don't they look lovely? They suit your hair style perfectly. Just like little jewels nestling in the night sky. Which colour do you like the best then?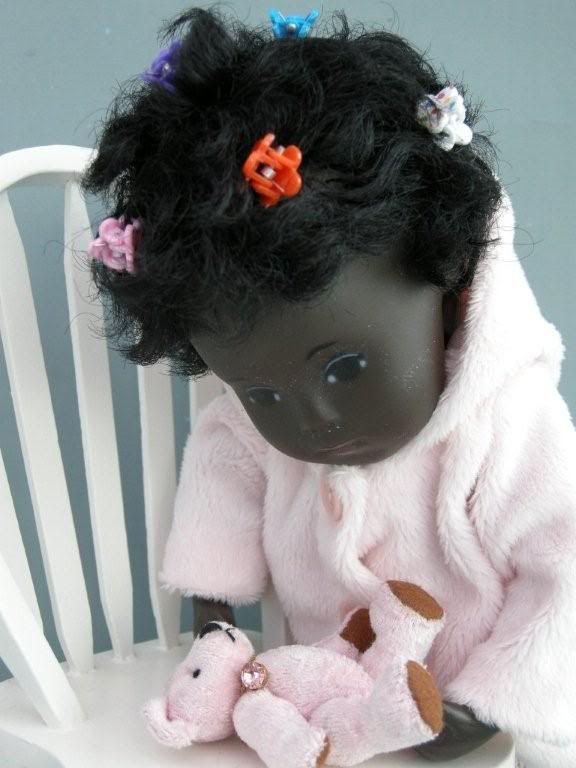 They aren't all for you though but you can keep them in for a little while until the others come through and see them.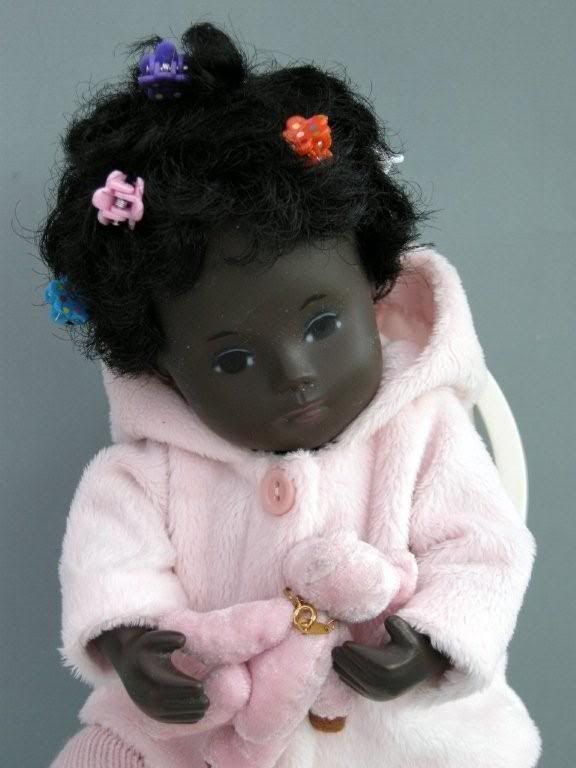 That's a good girl just keeping the one for yourself and sharing them with the other babies. This little later 70s baby White Suit without the raised eyelids is wearing the softest of the softest peach Dollydoodle fleece and Ruthsdoll's pink machine knitted tights.
Huge thanks coming your way again Sarah.