Early 1970s Trendon baby Anis asks if she can try one of the new little slides from Susan and chooses the pink one to match her Dollydoodle velour jacket.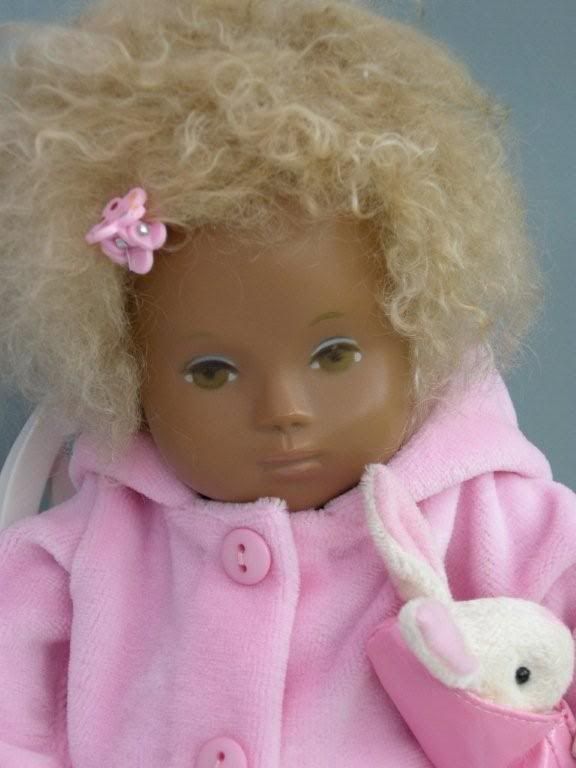 Anis is a sexed baby girl who Bettina re-rooted in Mohair. She was the first baby that Bettina customised and caused quite a stir when she was listed on eBay.co.uk.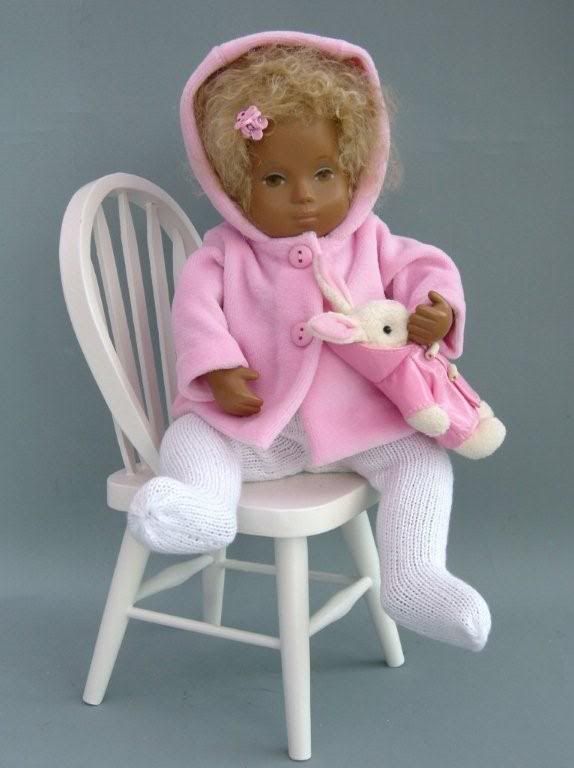 As you can see her eyes and eyebrows have slightly greened but in a lovely soft way.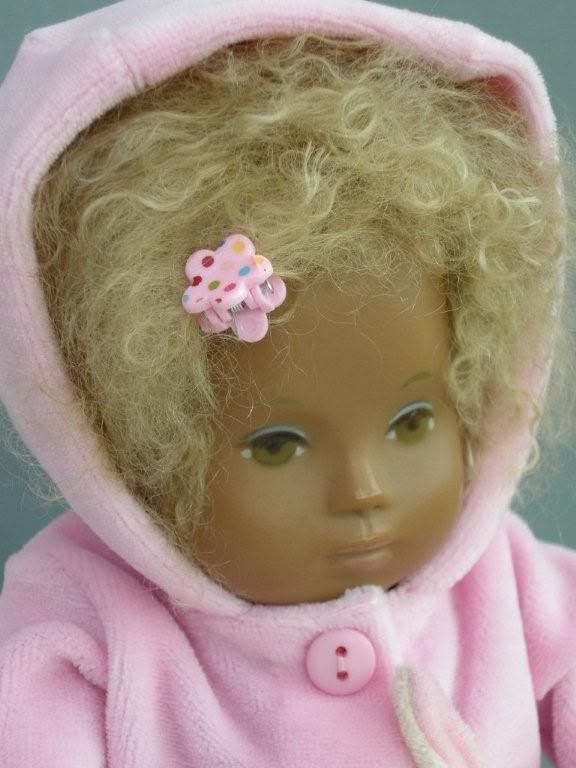 I can see that Anis has even chosen to play with colour co-ordinated toys to match and enhance her softest of the softest velour jacket.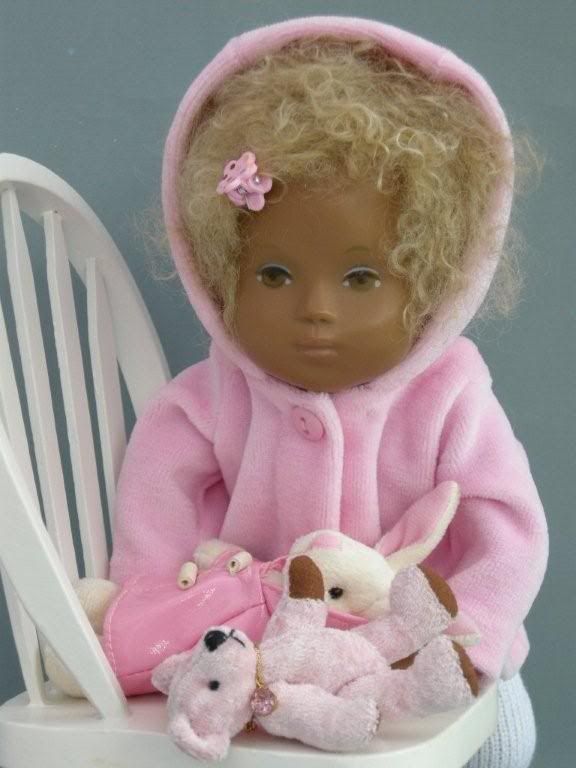 Hundreds of thanks again, Sarah.