This doll was the very first developmental NP that I added to my collection. Until then I had never taken to these dolls with the unique 'silver' eyebrows due to the original brown paint oxidising.
She was originally a Jeans girl and came in her brown cord jeans and white blouse and sandals but here she is wearing a Pinestreetstudio outfit with manufactured shoes and socks.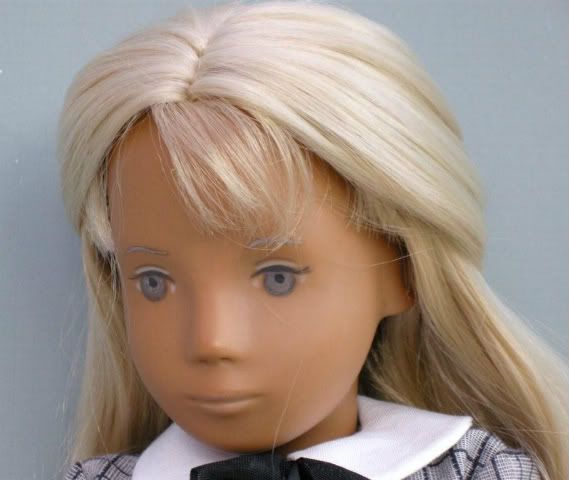 When I was chosing a doll from the Galt Toy factory (close to the Frido/Trendon one in Stockport) for my daughter's second birthday gift there were six different dolls to select from. Firstly I eliminated the Ballet and Dungaree dolls as I wasn't keen on their red hair. Then I dismissed this Jeans doll as didn't care for the three-quarter length farmpants. Next to fall by the wayside was the Brown Cord girl since I didn't think that the colour of her dress did anything for her blue eyes. So I was left to choose between the Blue Cord girl and the brunette Gingham, finally deciding and coming away with the latter.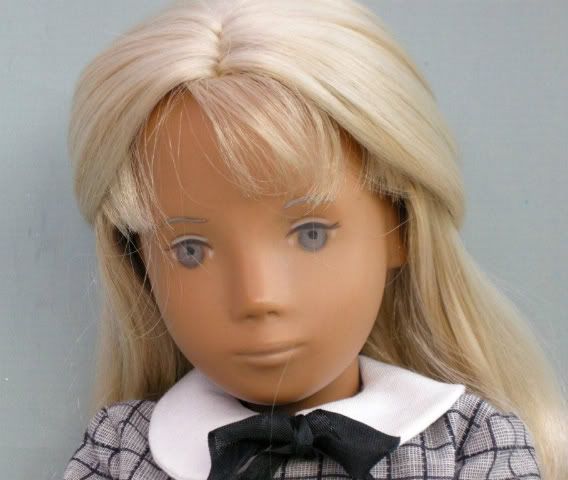 Since buying her I have been very lucky to obtain examples of both the red and brunette developmental girls to stand besides her.
She has beautifully soft hair with a full centre part. Apologies for the usual fly-way stray hairs! Getting to be a trade mark of mine since I quite clearly don't see them when taking the actual photographs, just when they appear in a large size on the computer screen and tghen it's too late to rectify.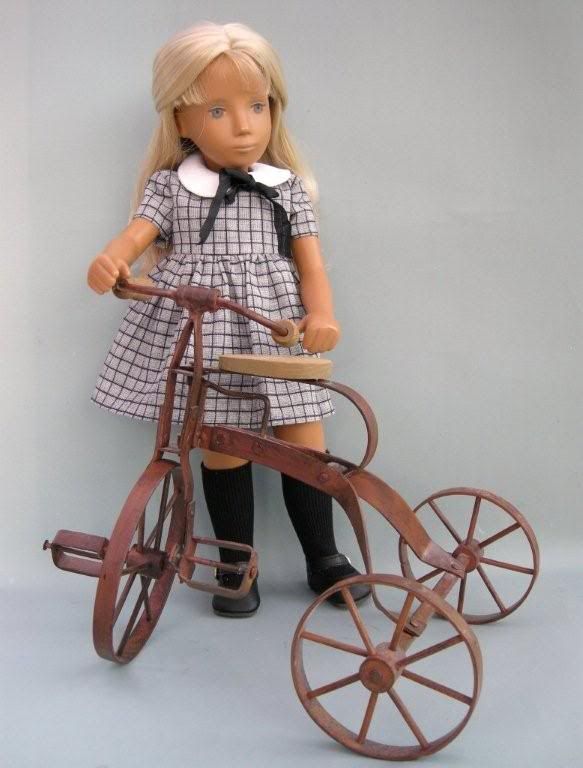 The reason that she isn't wearing her beret is because I had just done her hair taking and securing the side pieces at the back and knew that pulling on her beret would mess it up.
More grateful thanks to Sarah.