This posting has taken me well over three hours to list. A case of trial and error and going back to the very beginning at least fifty times and even now I'm not sure if it will publish correctly.
This beautiful little Dollydoodle three piece outfit AND the delightful wee Steiff Penguin was given to me by Susan Bulger-Pomeroy for Christmas. Just how lucky am I? I feel that all my Christmas' had been rolled into one.
It has been put on my New Christmas Quirky eye-browed baby who has yet to be named but the choices are from baby 'J', Jay (linked to the name Jesus) Joe (after Joseph) or baby Chris (after Christmas.)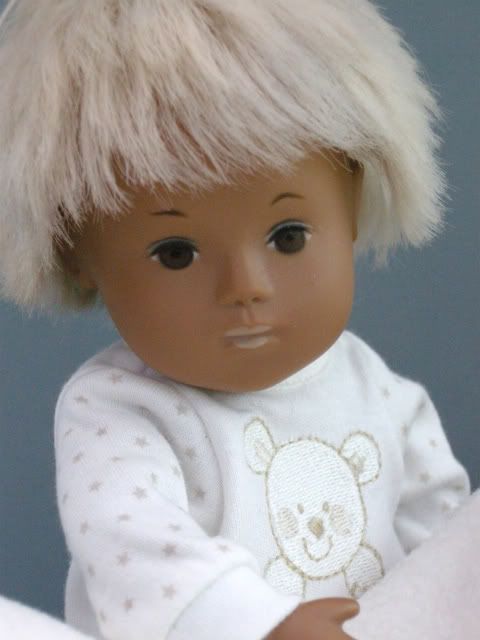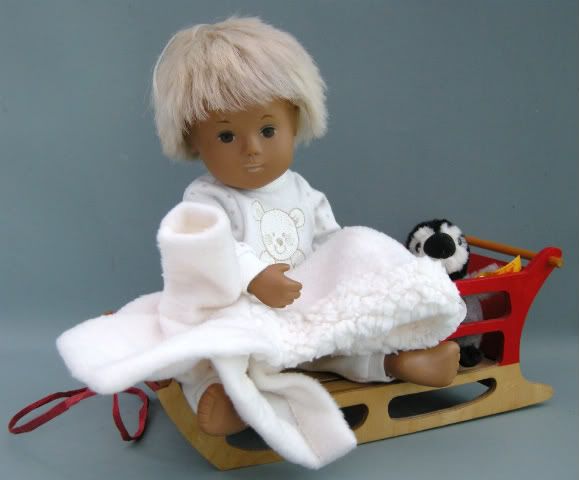 I'm trying to remember the name of the little Penguin in one of the children's books that I have here somewhere. Pingu I think it was but need to check before this name is given to THIS little Penguin.
Over FIVE hours this has now taken me and have somehow deleted a photo along the way SO my daughter is trying to put me on a new blog under 'wordpress' to see if this is easier for me.