The dining table at Christmas time although apart from the gold bows on the candlestick this is how it looks everyday as I only have the one set of cutlery, china, place mats and napkins due firstly to constantly moving homes around the UK in my first ten years of marriage as my husband was a civil engineer. Had more in the middle years of marriage due to bigger homes and more settled but then back again to the same set over the last 15 years due to very limited kitchen space in this, my retirement bungalow.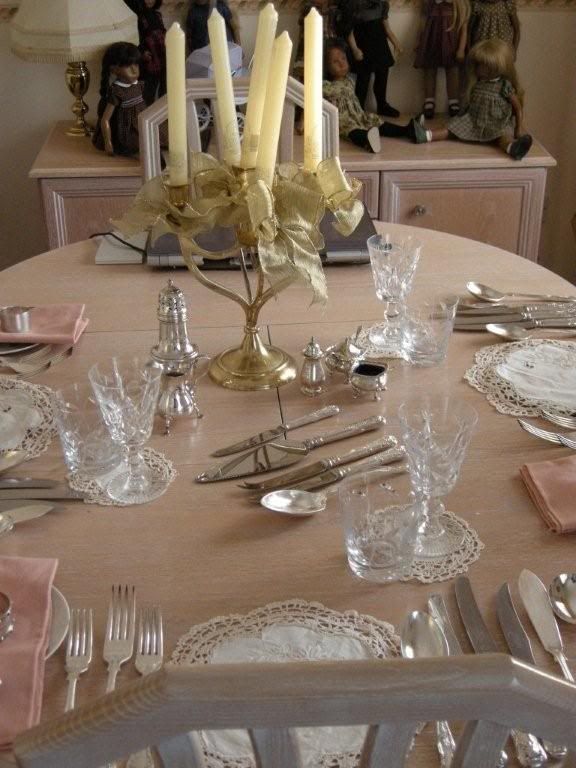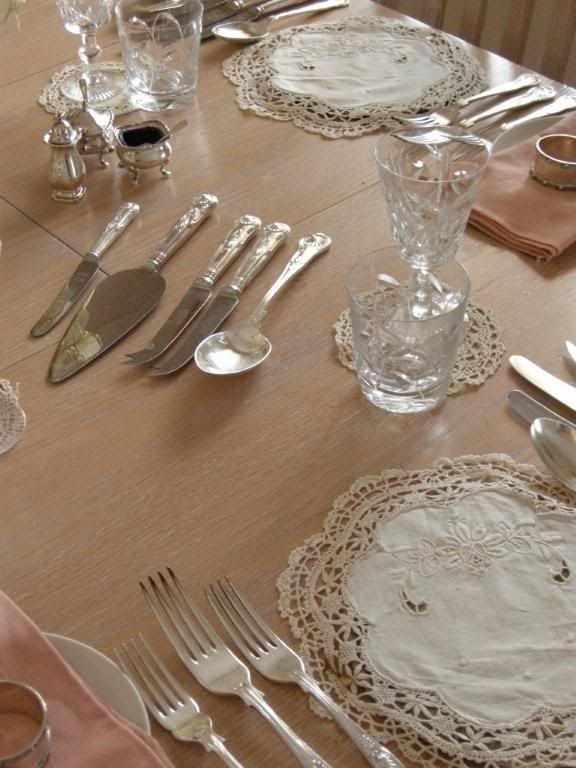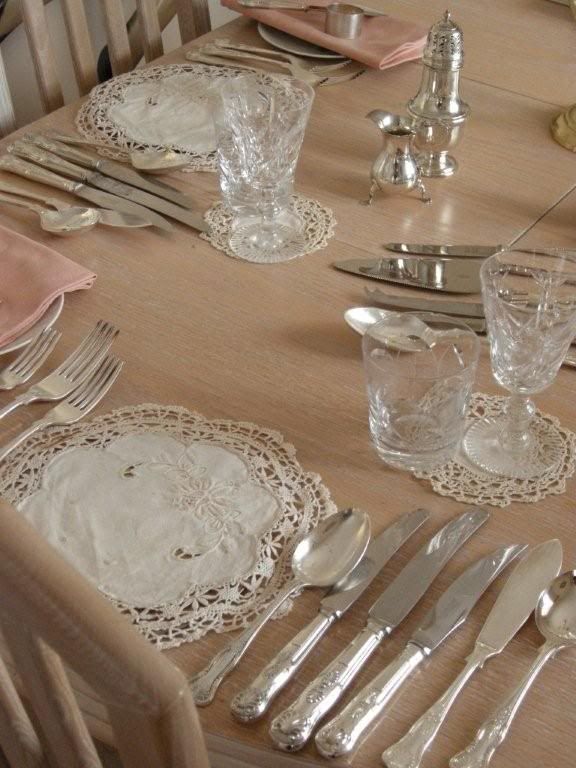 The Twig Tree when lit although unfortunately the camera flash makes everything look orange in the photos.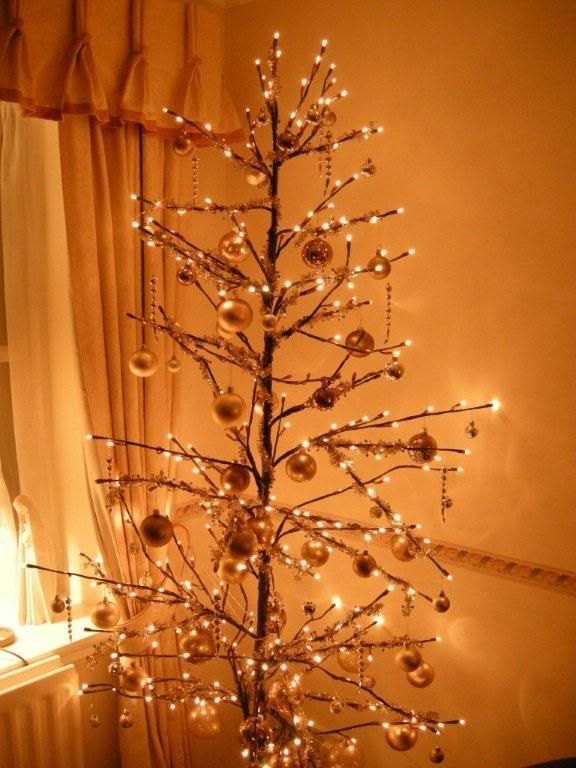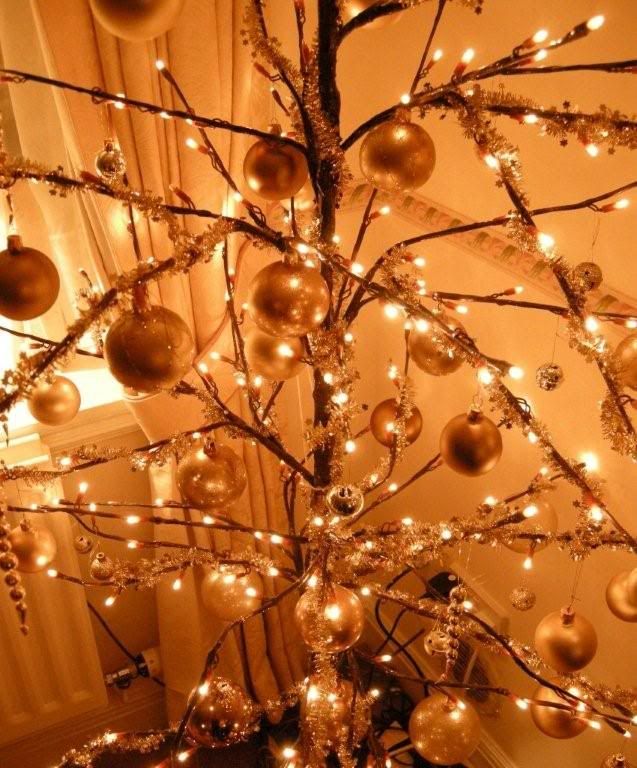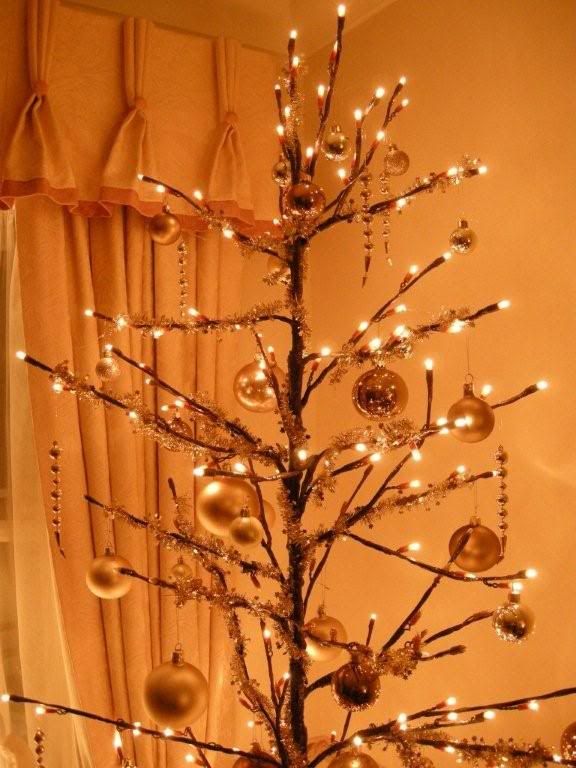 My Christmas cards. Had wanted to lay them down on the living room neutral coloured carpet but can no longer get down to that level without someone having to haul me up so had to display them out on my bed instead.