Holly, a crude yellow eyed 1960s Gotz waif decided that she would wear a smocked 'Frocks and Socks' dress by Jill Mackley with JJ sandals and commercially made socks.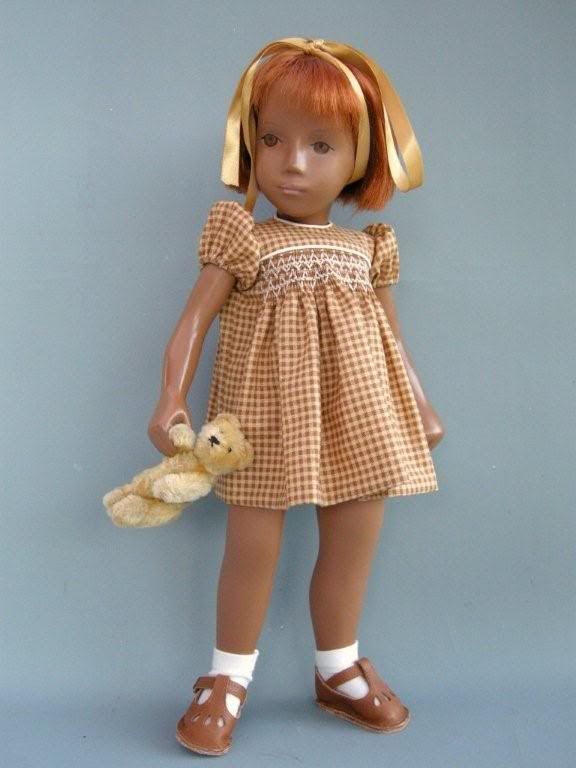 I'm thinking that there is too much ribbon here. Needs cutting in half.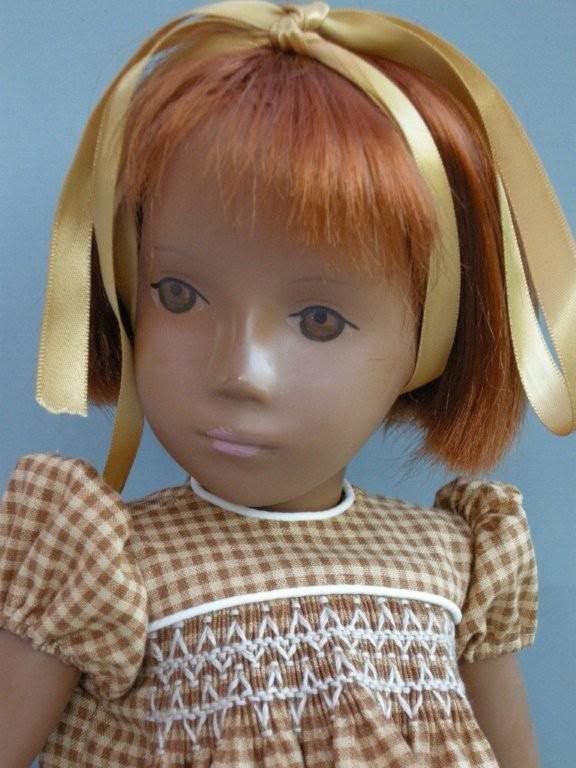 She is holding a cute little 1950s Teddy that Steve gave my Brood for Christmas. Many thanks Steve. They have called him Little King.
Close up of Jill's absolutely gorgeous smocking.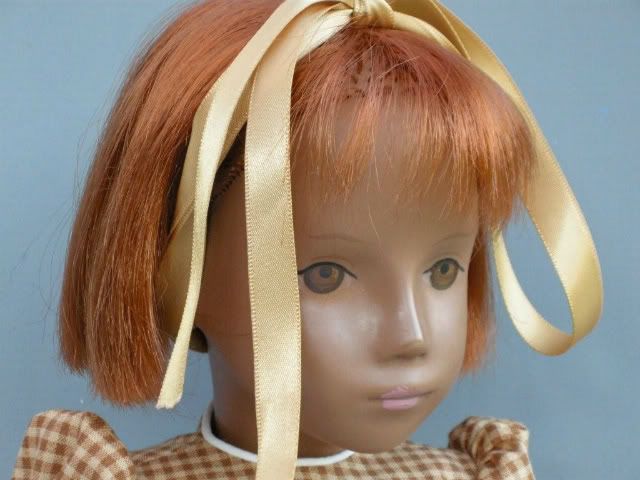 My 'Minty' large headed Gotz slate eyed girl who originally came in a Gotz box. I just love her sulky expression. It is very similar to one of Sarah William's Gotz waif dolls with cut blonde hair that I so love.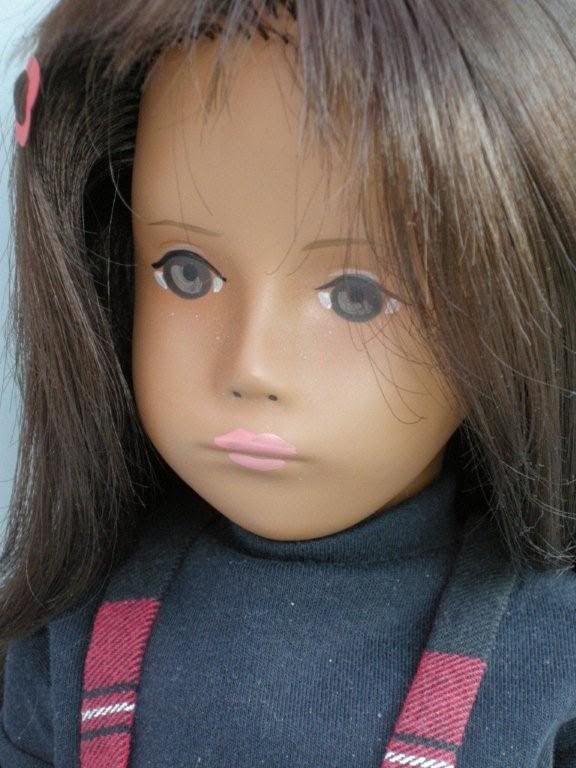 One of the slides that Jill gave me at one time.
She chose to wear a Pinestreetstudio outfit but I think that she needs to be wearing some Ruthsdolls boots instead of these commercially made shoes and definitely wants her tights hitching up.