This cute little school house model looks more of a toy for you girls as I know that you all love playing 'school' especially when it's your turn to play 'the teacher.'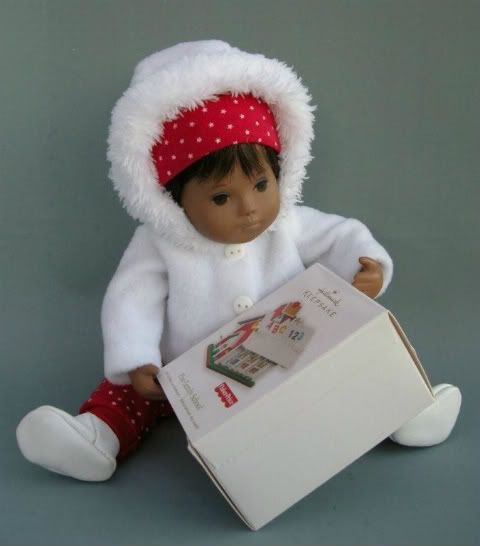 Now take it very carefully out of the box and unwrap the surrounding tissue paper protecting it. Oh, how lovely it looks. It is a minature version of Fisher Price's Play Family School introduced in 1971 that has taught thousands of children that 'playing school' is always so much fun. Thank you SO VERY much Auntie Dawn.
Place it on top of it's box so that you can see it better.
Right, it says to first lift part of it's roof. Can you do that?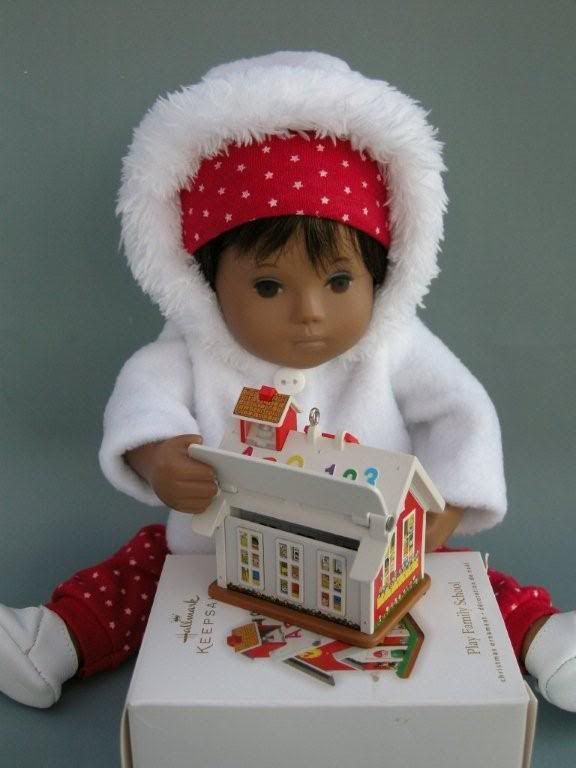 Then ease the side wall with the windows on down carefully so that you can see what is happening inside.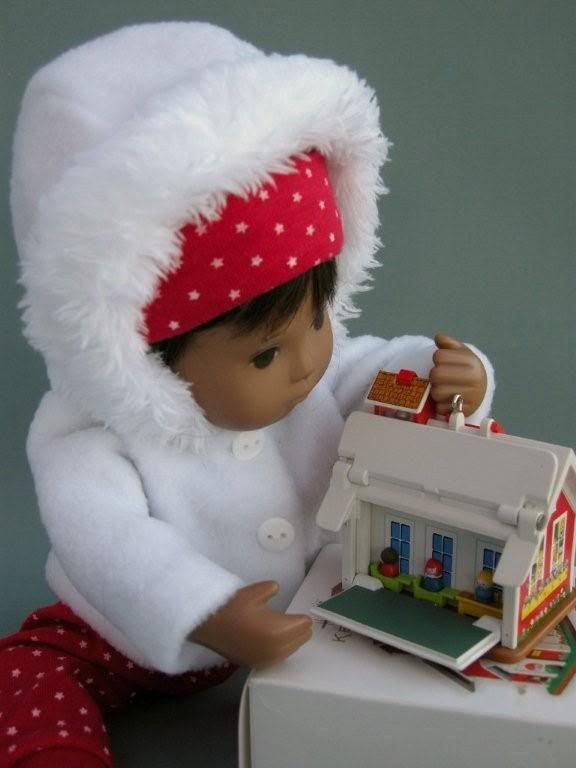 The tiny bell will ring if you move the lever at the top of the bell tower. This lets you know when school starts and finishes and when it's lunch and playtime.
Look there's the door at the front where the children go in and the clock to tell you when it's time to start and finish school.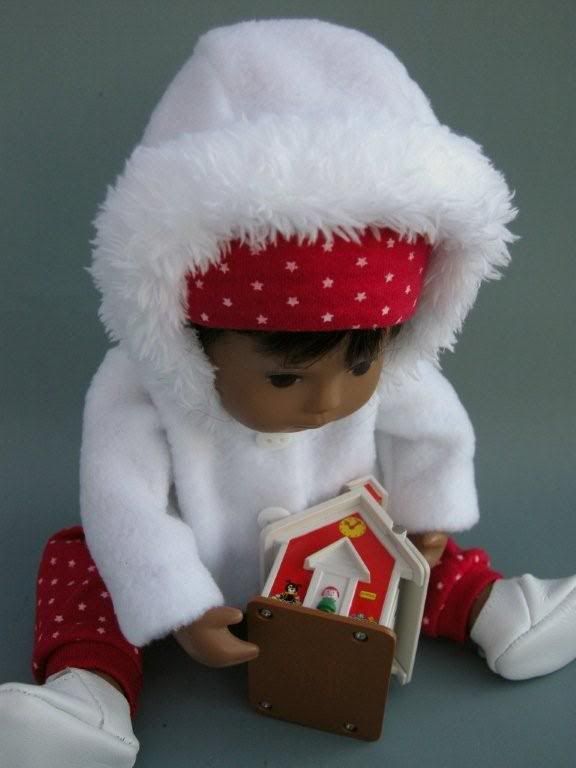 What can you see inside? Is their a teacher and some children? 'Yes!' Are they sitting at their desks? 'Yes!'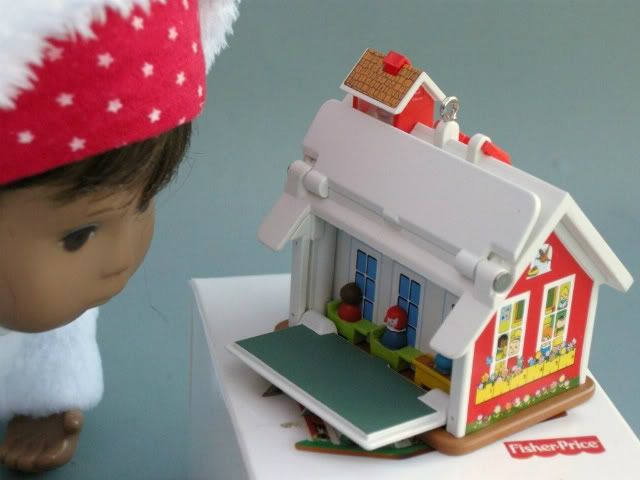 No Brownie points at guessing just who has listed these photos yet again for me! Yes, our wonderful Sarah W. Once again, thanks a mill. Sarah.