As I mentioned a few weeks before, my Sasha girls tried to be helpful to 'BUSY' me by changing themselves into these pretty dresses for Christmas Day.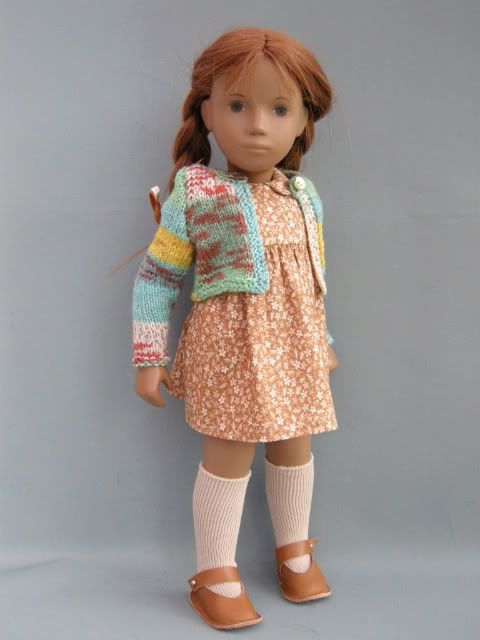 1970 Trendon doll re-rooted by Jackie wearing a little knitted cardy by Molly over her vintage-sasha outfit.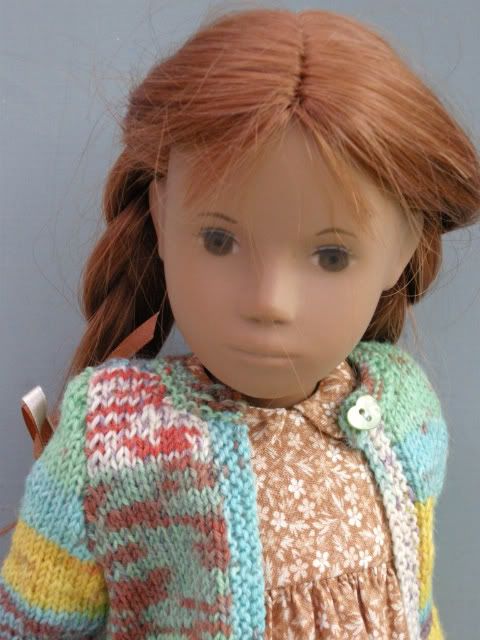 1970 'minty' Trendon doll wearing a vintage-sasha outfit with another little Molly cardy
added for warmth.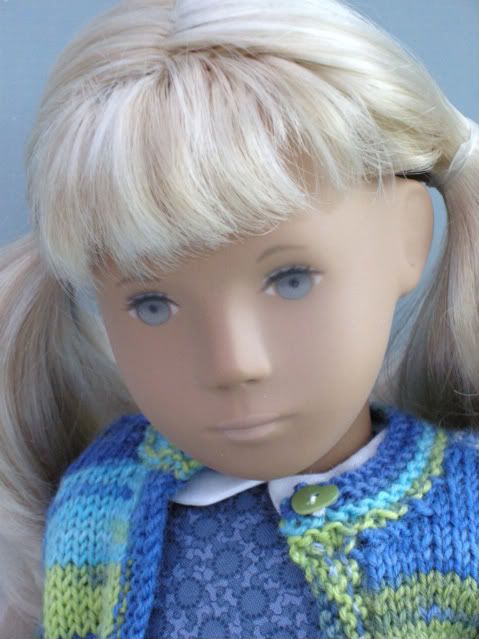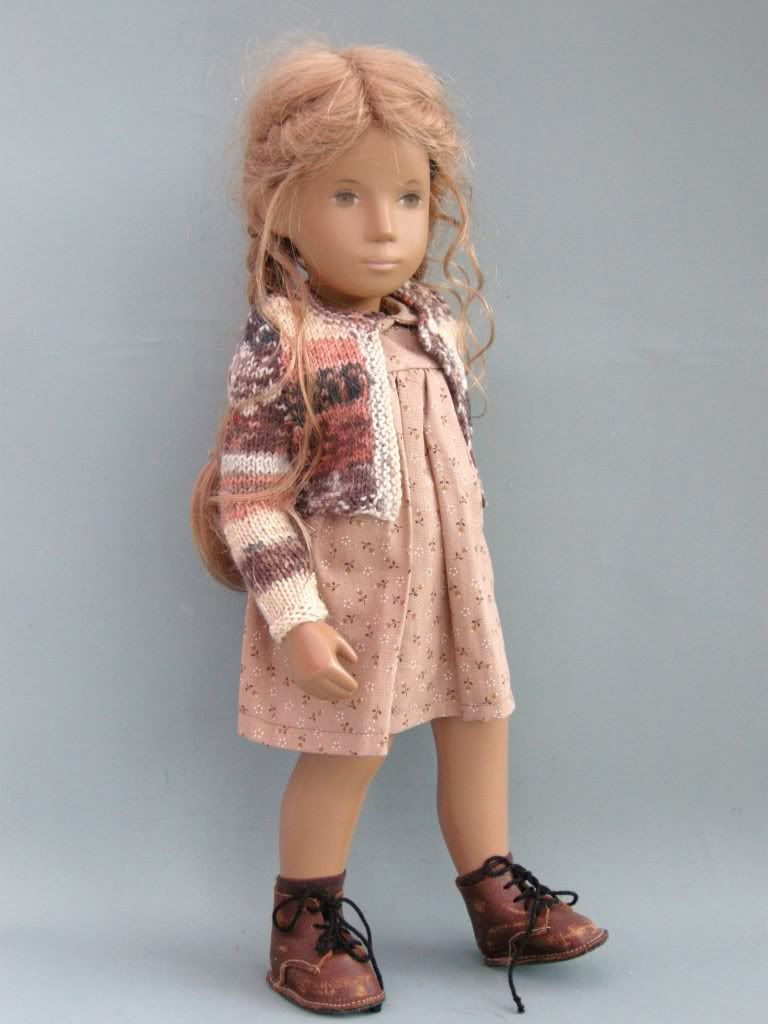 1969 Frido wigged in a Global Cosette discontinued wig doll (one of my daughter's favourites of my dolls)
wearing a dress bought off Shelly's website and yet another of Molly's little knits and Ruthsdoll's distressed boots.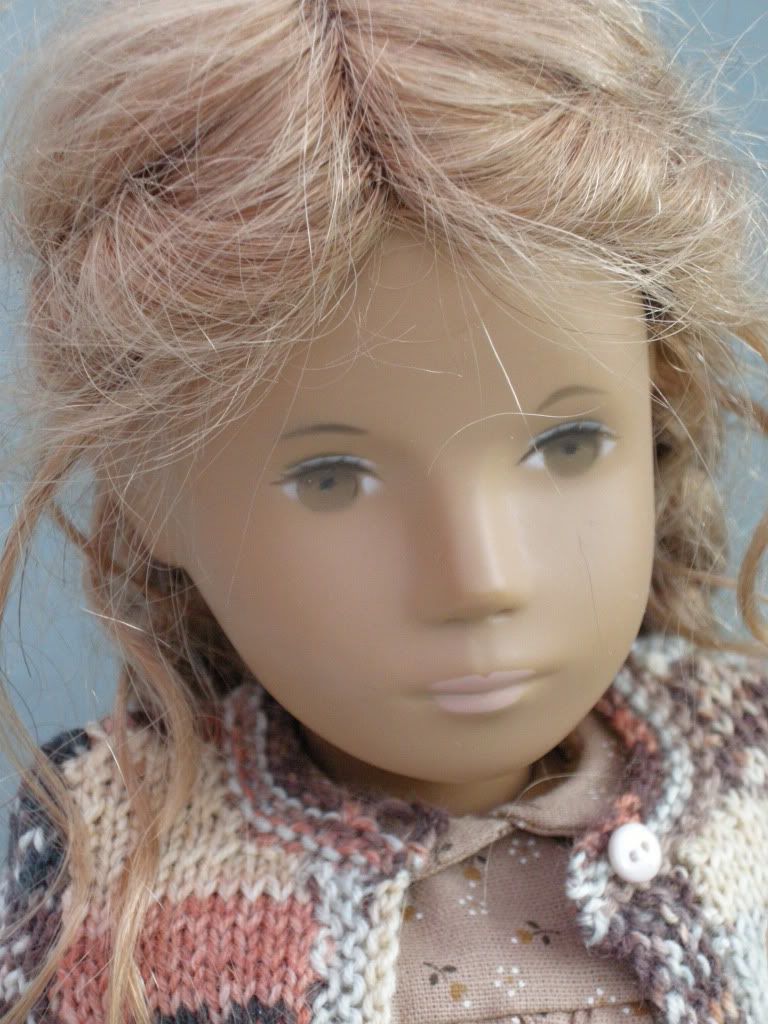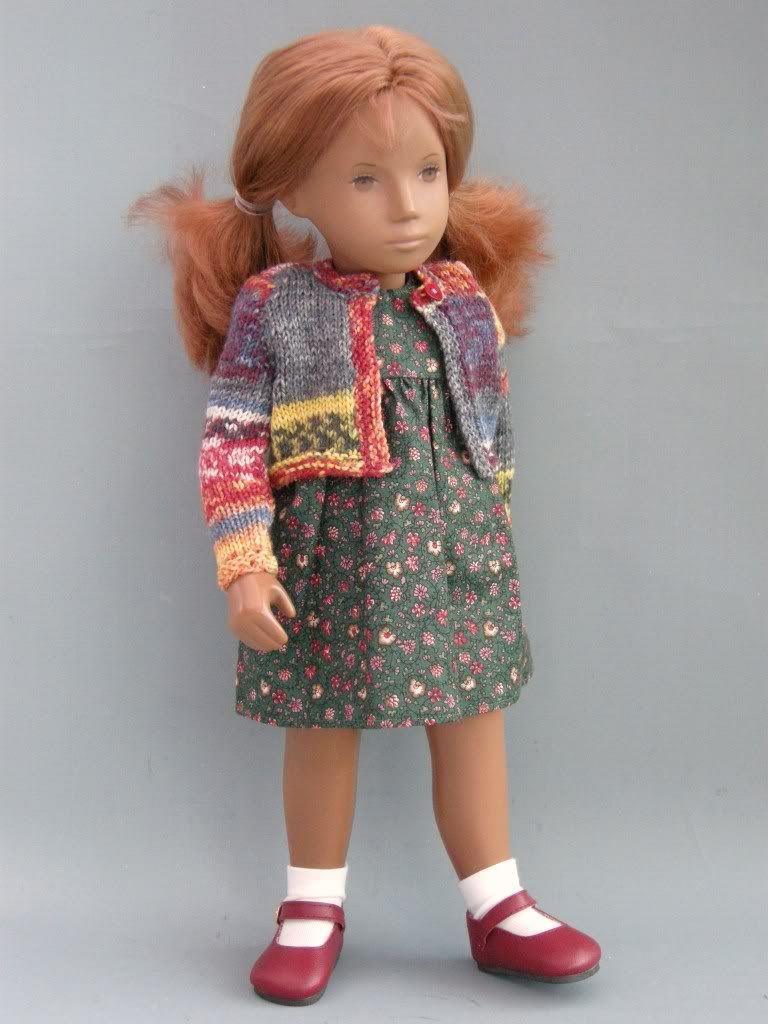 1968 Frido Single Fringe Dungaree girl who has taken the easiest way out and added yet another of Molly's cardy's over a vintage-sasha dress and manufactured shoes and socks.