Hair has arrived and the re-root in progress. Looking good.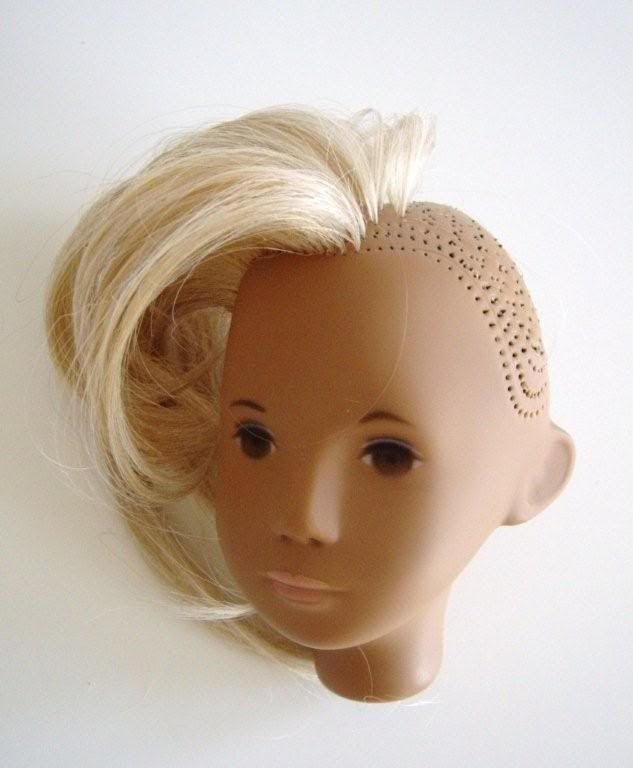 Ross is really thrilled with his new long locks, now in need of being professionally cut and styled.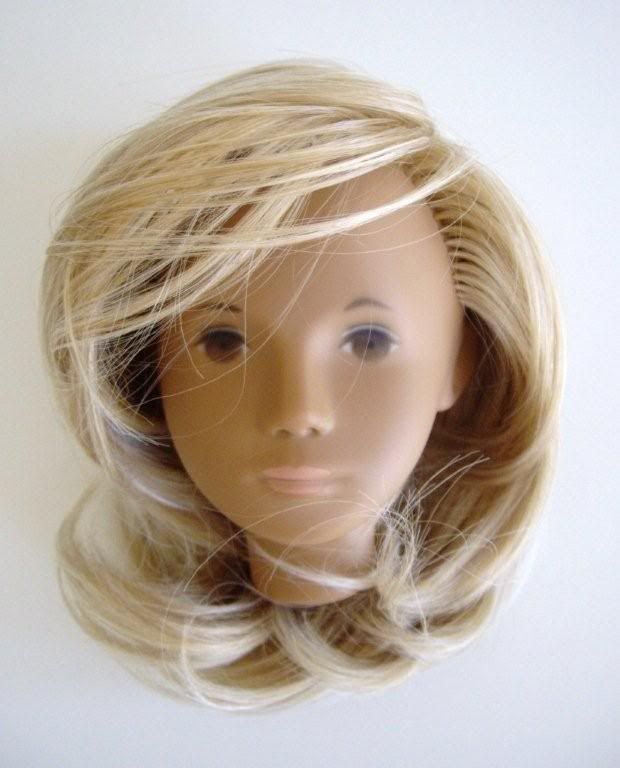 Hair freshly washed ready for the trip to the hairdresser.
Here he is sitting at the hairdresser's dressing table, hair clipped up in layers and ready to go.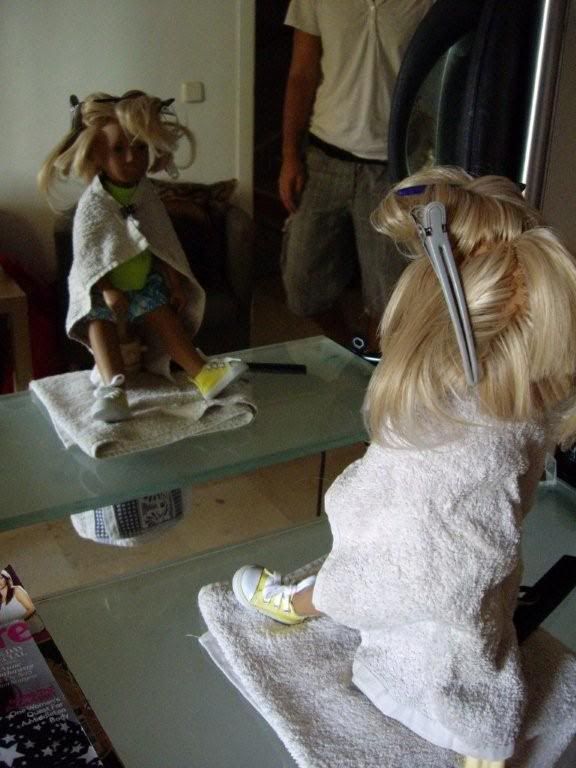 The hairdresser, Alex, originally from 'Toni and Guy' making good headway into Ross' beach boy style.
Front view as he leaves for home.
Side view.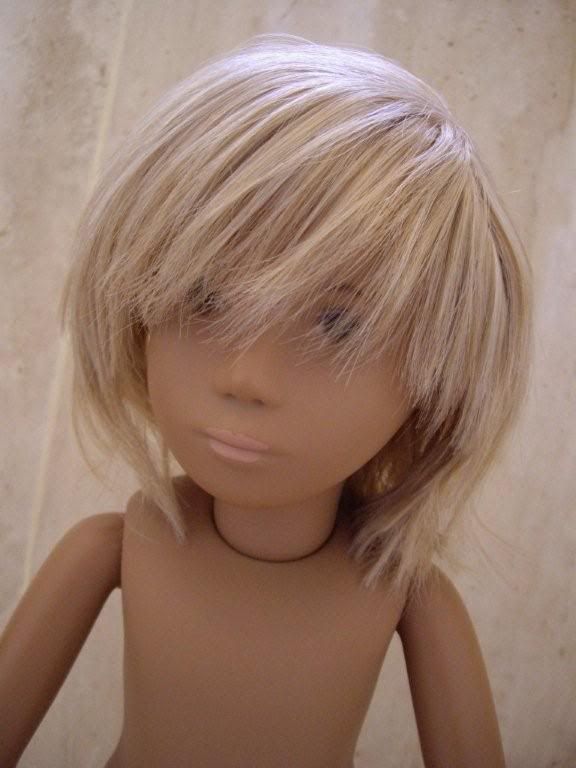 ...And the back view before he heads back to Jackie's to be given the re-wetted hair and overnight sock treatment.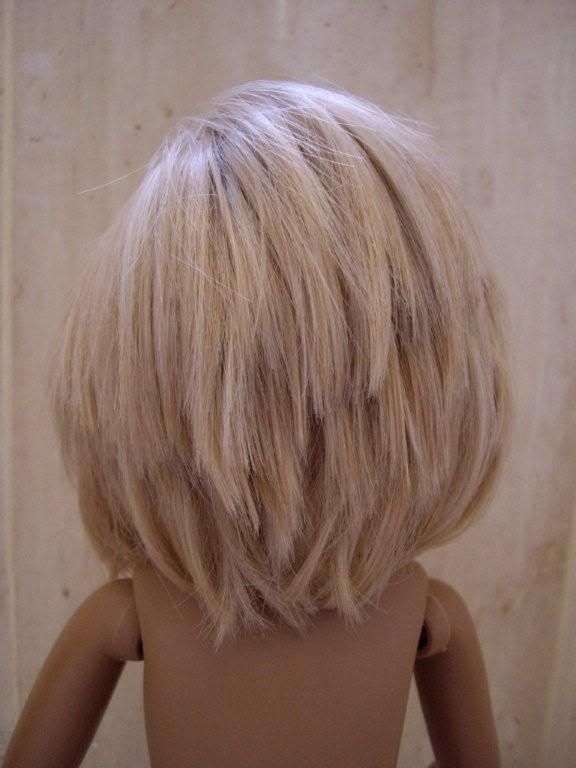 Jackie sent me this in an email, 'Both my girlfriends thought Ross looked like a Californian beach boy although Jeni thought he also looked a bit like Franz, my partner shown below.'
...And so do we here, rather 'cool' and very 'with-it.' Perfect for his outfit. Must go and get his surf board out ready for his return.
Many thanks Franz for allowing Ross to copy your great hair style.
Thanks too to Sarah Williams for again listing these superb photos of Jackie's in this large format.
Don't miss tomorrow's next installment as Ross enjoys a day on a Mediterranian beach with Jackie before preparing to fly home.