This is my very first Sasha jumper that my local Sasha and teacher friend beautifully knitted for my dolls back 'in the the years (1997) when I was young/er'.....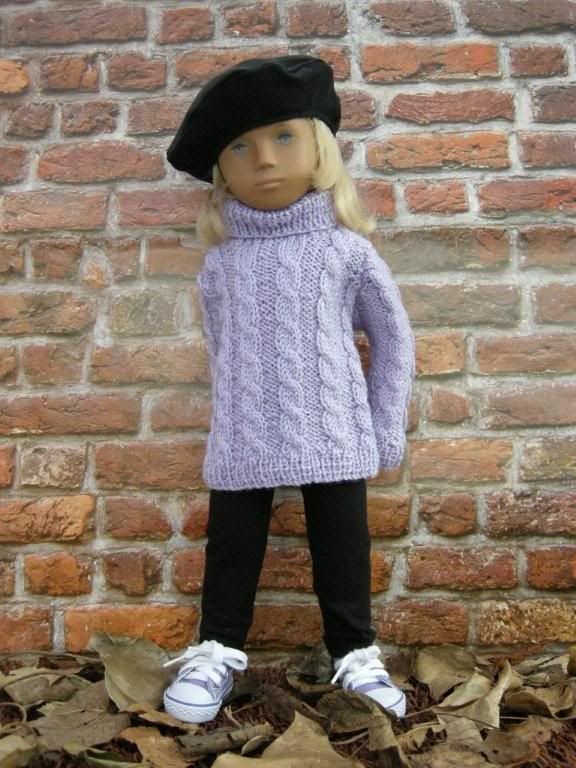 .....and shown here against my new improvised backcloth (a sheet of wrapping paper found in our local post office for 99pence) having recently admired Shelly's new graffiti wall backcloth. (Nowhere near as nice I agree but will do for the present.)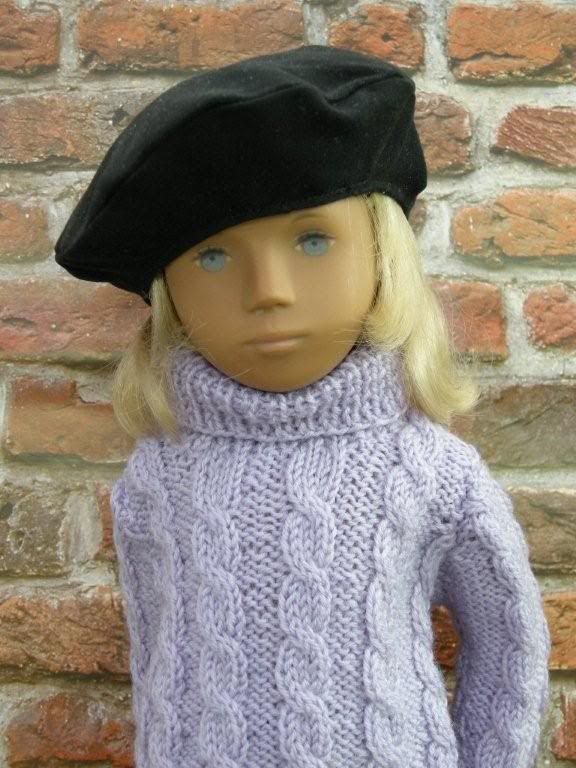 In my early Sasha collecting years there weren't many Sasha seamstresses around and they certainly weren't available over the internet. Ruth Hartley was the only one that I remotely knew of then and as I hadn't a computer myself it wasn't easy to contact her. A few years later at the age of 62 with the money that my father gave me for my 60th birthday I got a laptop and joined the Sasha_Mart and Sasha-L where I managed to get a copy of the Golden Hands knitting pattern for this cable knit jumper.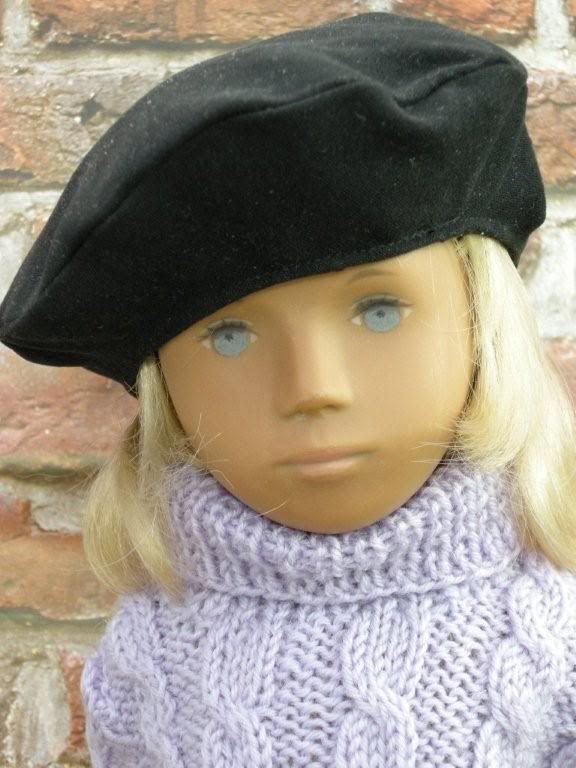 Kate, who I had just helped start on her Sasha collecting offered to knit me one up. Even though she was following the instructions to a 'T' it turned out a little larger than we had expected but nevertheless we were 'over the moon' with it. My Sashas and Gregors both took turns in wearing it over the original denim Trendon jeans. 'We' thought we were as the expression goes...'the cat's pyjamas!'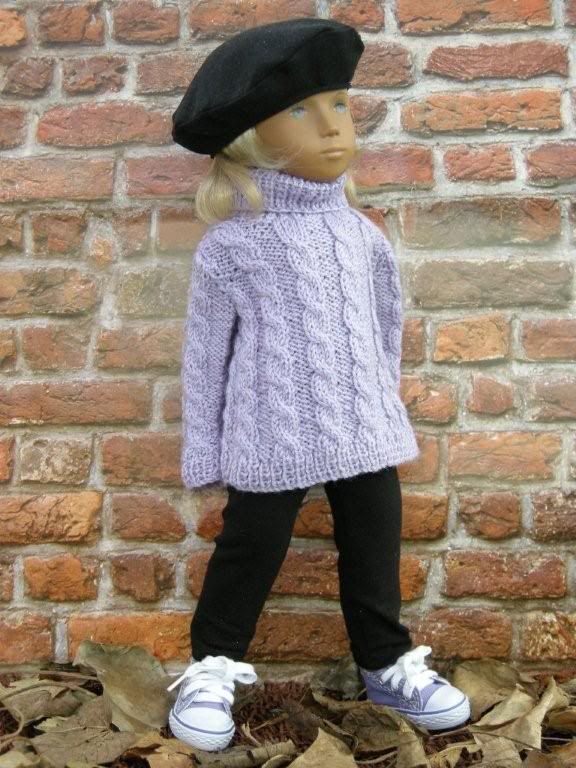 I have teamed it here with some Dollydoodle's leggings and a vintage-sasha beret borrowed from another outfit and a pair of lilac converses.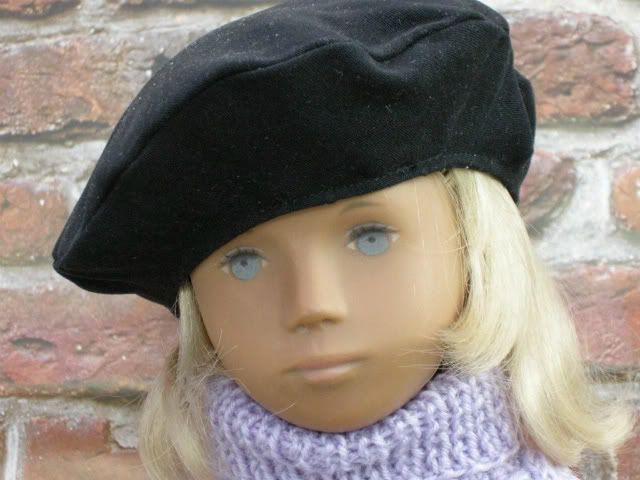 Much appreciated thanks Sarah for these re-sizings and yesterday's helpful phone call concerning the Blogger changes.