I'm not sure if I can cope with this latest Blogger change at my age and with my limited IT skills but will have a go today but it is definitely making my mind up now to completely abandon here and take Kendal's Sasha Brood over to my wordpress blog for good.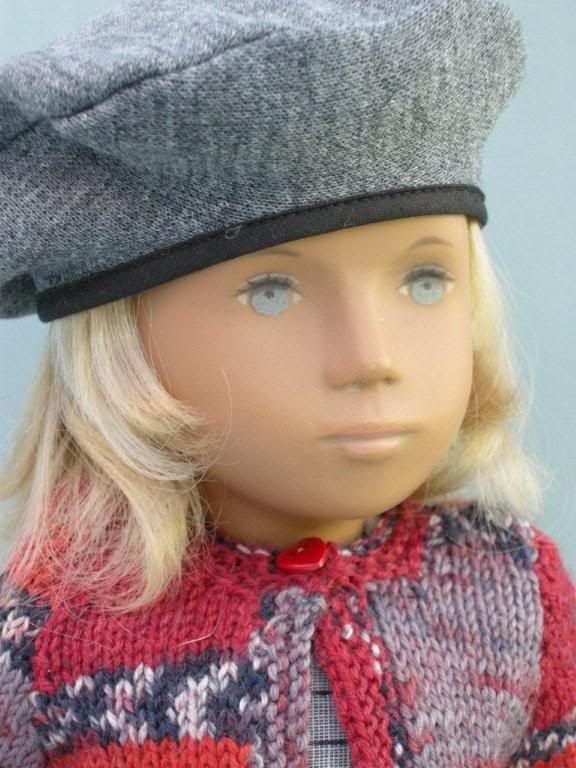 Here we have my recently bought 1968 Single Fringe real waif girl wearing one of Thelma's/Molly's lovely little cardi's given to me by Susan Bugler Pomeroy for a second birthday present. A million/trillion thanks Susan for giving us such another gorgeous gift as well as the very pretty vintage-sasha dress outfit.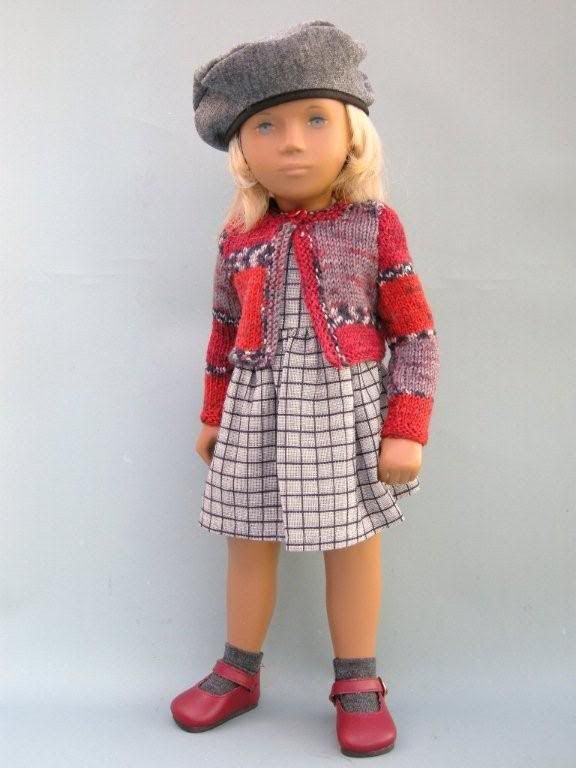 I have popped it over a Pinestreetstudio dress and beret to combat these rather chilly winds that we have been having of late after those three lovely weeks of Summer weather back in March.
I am rather 'taken' with this side view photo showing the full cardigan in greater detail.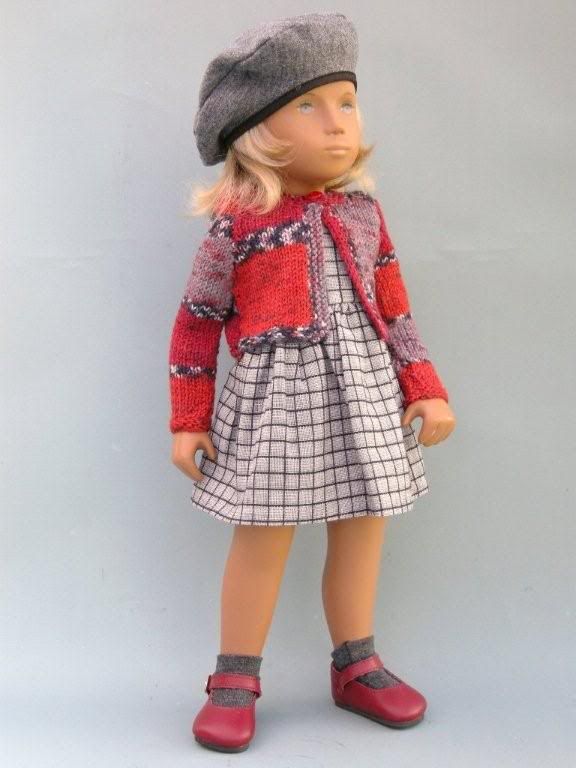 I have teamed it up with commercially manufactured socks and shoes to bring out the cardigans multi-colours of deep reds, oranges, greys and a hint of black.
I am 'over the moon' Susan with your superb choices of Sasha clothing which must have really challenged you somewhat considering that you haven't any of the Sasha girls yourself as you only collect the Sasha babies....although I know that ONE lone Gregor has crept in along the way.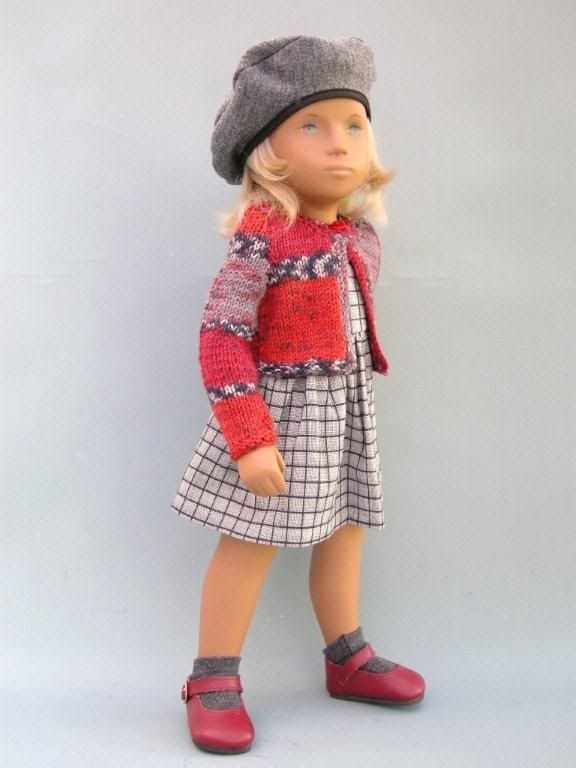 Tons of thanks to Sarah who not only had to list the resized photos but spend a GOOD deal of time trying to sort me out with all this new Blogger format.