(Knowing that I wouldn't have much time over the weekend to take any photos for a new post of my birthday gifts I prepared this one previously to fill in the gap.....)
Unfortunately doesn't seem to make it to the blog although she is one of my very first 1960 Gotz girls (and the only one of that group still remaining here...) so she has been with me for quite some years now.
She has selected to wear a very pretty OOAK Ruthsdoll's smocked two toned green floral print dress with a little lace trimmed collar teamed with JJ sandals and commercially made socks.
This Gotz doll has the fullest and best hair of all my Gotz girls that aren't the later No-navels. Her eyes are just slightly larger than the other slate eyed dolls and I think that overall she has a slightly older look than the usual seven year old of most of the other Sashas so on occasions she tends to play a teenager or, if needed, a mother to the babies.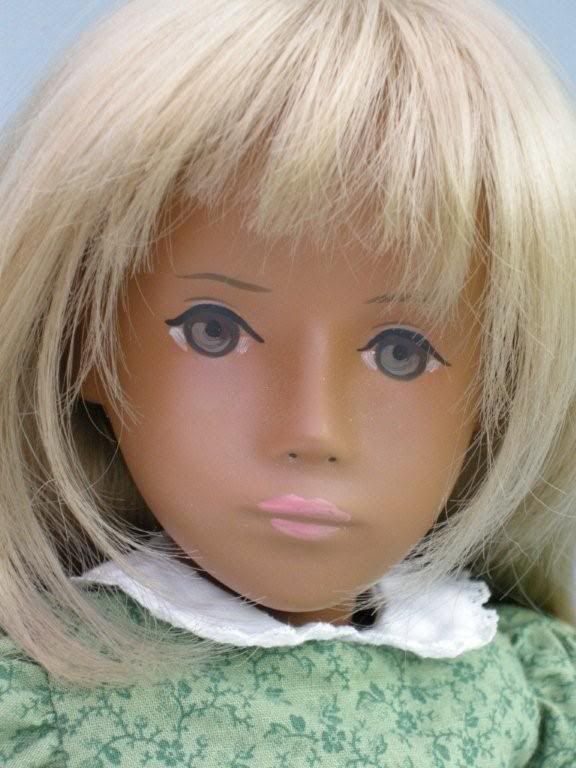 This is my favourite pose of this post and she told me that she has chosen this green as it heralds the coming of Spring.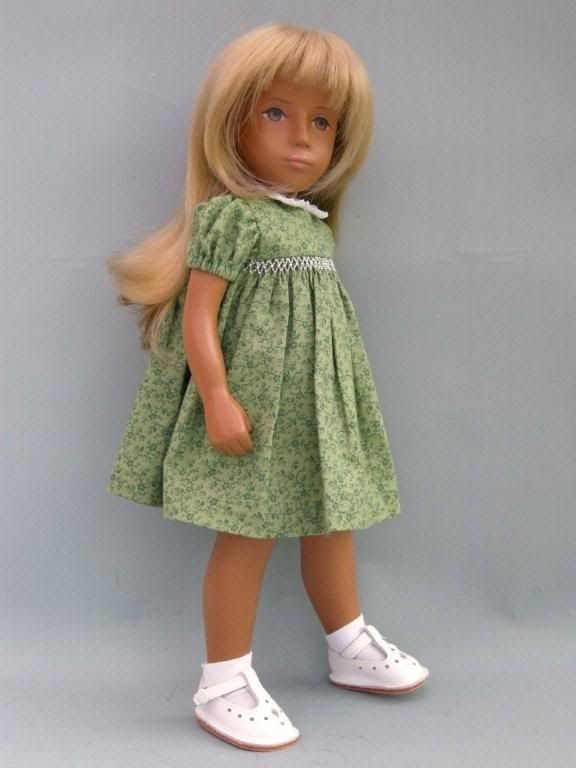 Huge EASTER thanks to Sarah for her wonderful help here yet again.