Have again been letting my girls choose which outfit that they would like to wear because they have complained that when I dress them I tend to put the same outfit on them as in previous years.... (guessing knowing 'which suits who' saves me 'trying-on' time if I find that it doesn't flatter them as I had thought.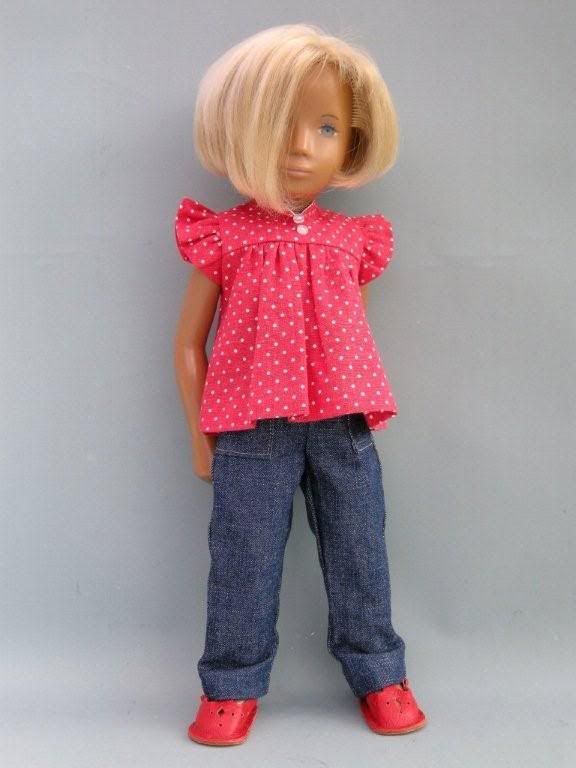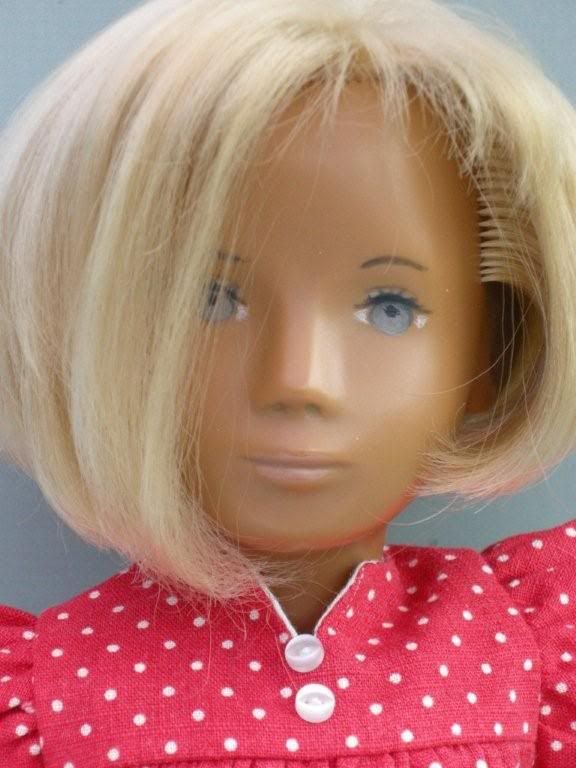 Here we have my Frido 1967 NP waif with the bobbed hair who has chosen a spotted red smock-type top (ususlly worn by Gotz crude yellow eyed waif, Holly with her short red hair) over jeans (maker unknown) and JJ sandals.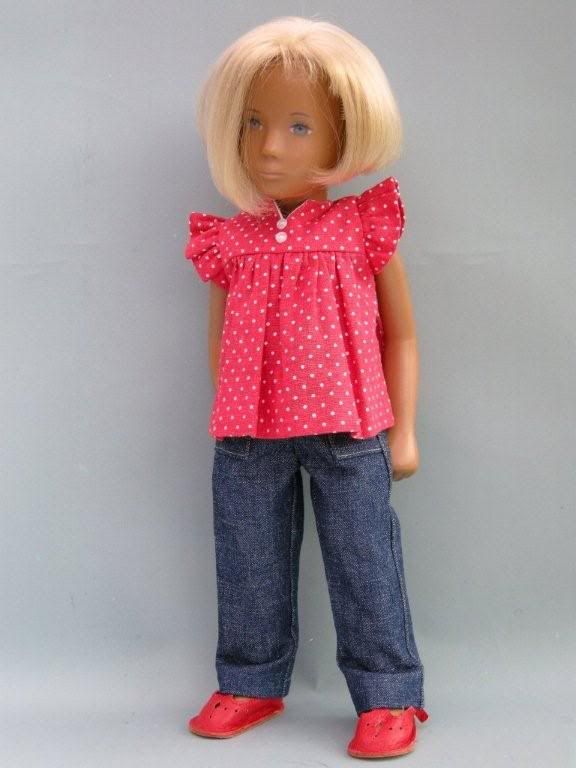 I remember when I first spotted this doll for sale on Shelly's website and she looked just like she had come out of a fashionable hair salon. I knew then that she was 'a Kendal-must-have-if-possible' doll as I love 'different or unusual dolls and there wasn't the re-rooter people in those days.
Even though given the choice of all the outfits I see that Sally, my 1960s Gotz slate eyed girl has decided to go for the 'linen look alike' smock and jeans by NGould with the ever popular for Summer JJ sandals that I have chosen for her in previous years. Must be doing something right for a few of them then!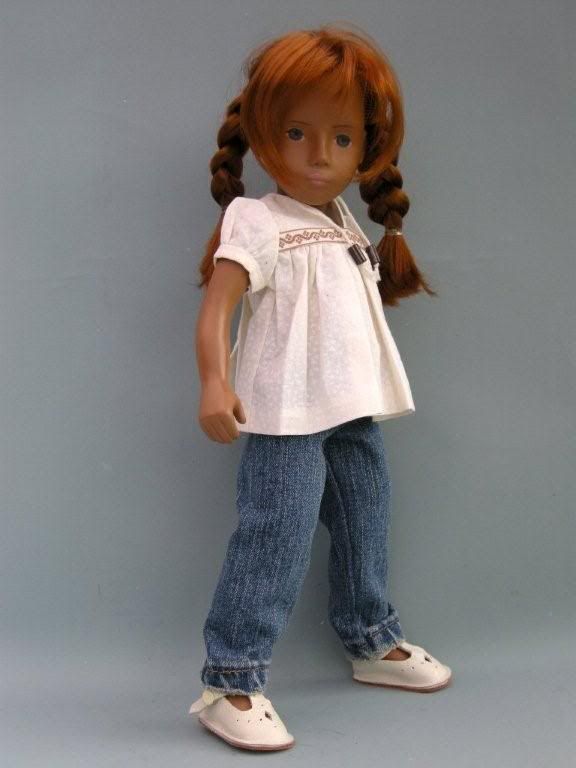 I recall just missing out on winning this outfit from eBay and was upset at the time BUT luckily a year or so later this new copy appeared for sale so I was able to buy one after all.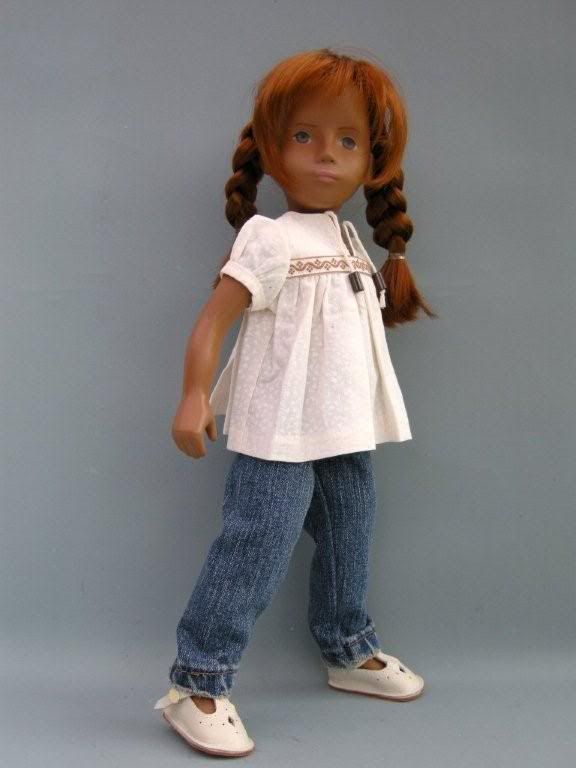 I love the little bead togs and embroidered band detail here and the cream colour really suits the red headed girls.
A great bundle ot thanks, Sarah for your continuing wonderful support here.