This Frido Dungaree girl was the second developmental doll that I bought off Shelly's website. She came wearing her original grey dungarees but replacement copies of her shirt and sandals.
She is here in a OOAK daintily smocked seer-sucker checked dress by Jill Mackley from Frocks n' Socks.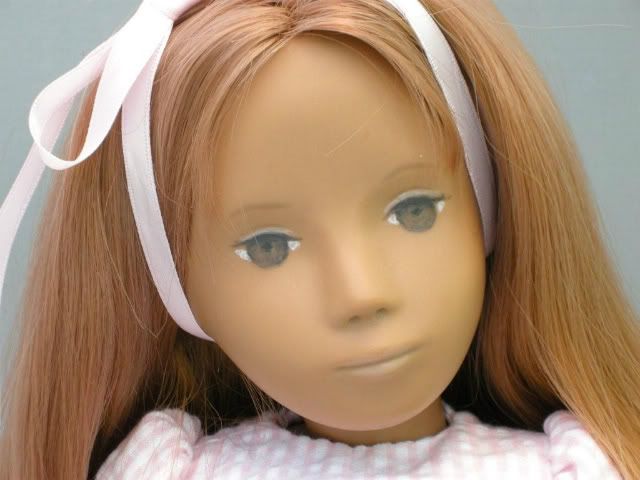 These are all photos taken from my pictures rather than recently taken ones due to lack of time at the moment. Here she has on a Ruthsdoll's OOAK complete outfit in a warmer material for the Autumn/Winter.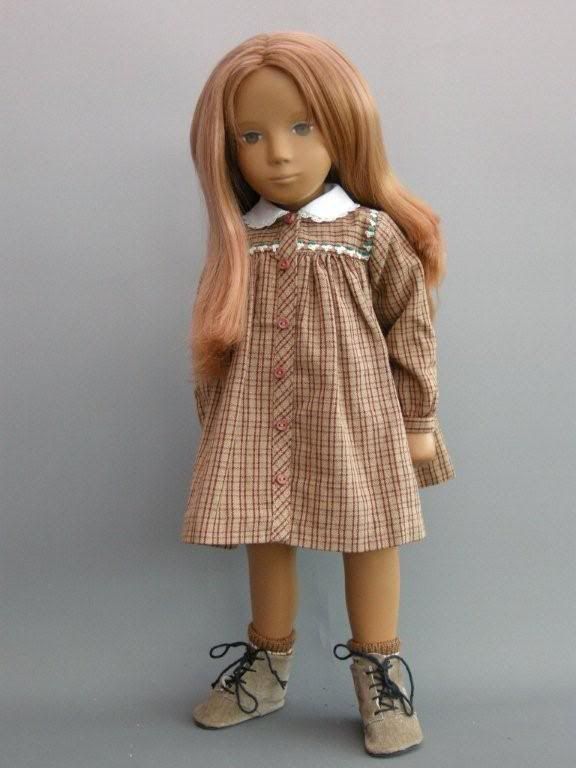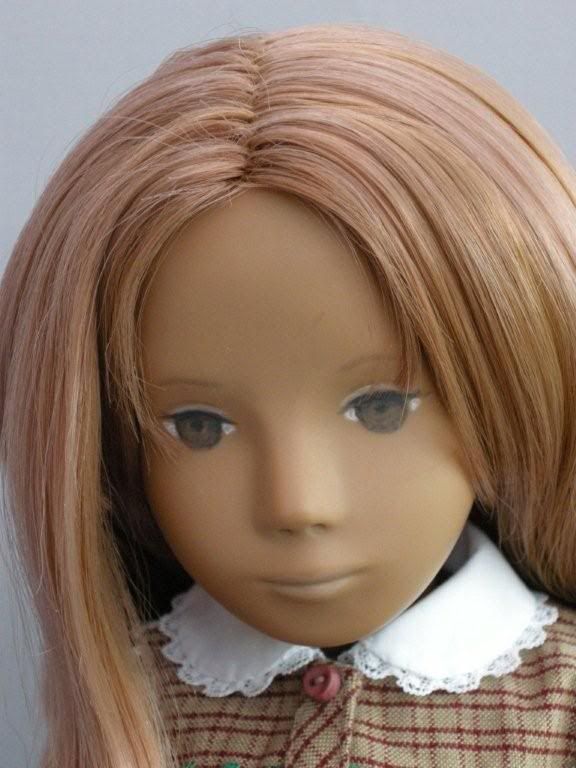 A full length photo of Jill Mackley's dress with commercially made shoes and socks.
I like the green colouring with their tanned skin tones. Very Spring-like.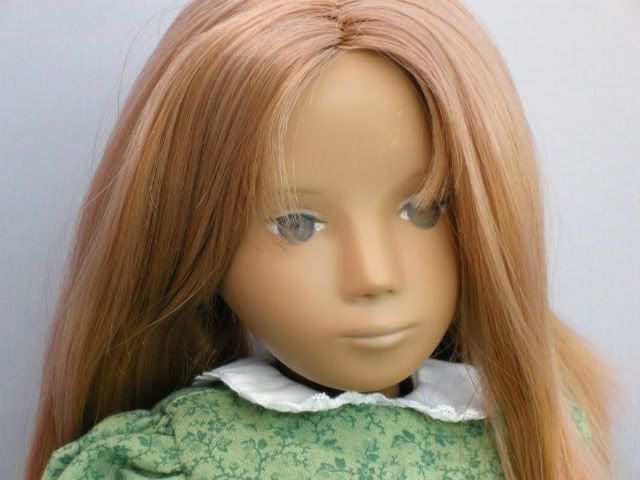 Another of Ruthsdolls OOAK dresses with commercially made socks and shoes suitable for the Spring weather with it's slightly heavier weight material and short sleeves.
A close up showing Jill's beautifully neat and remarkably even trellis-work smocking. I think that these Frido red headed girls always look very pretty in pale pink clothing.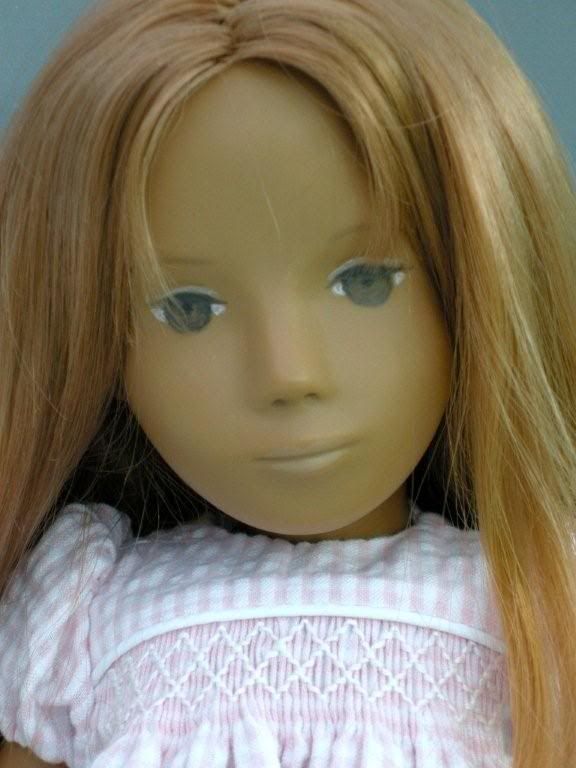 Grateful thanks to Sarah as always.
PS. I shall be taking a week away from 'blogging' and using that time to do take a few more needed photos for the festival journal, plus a MASSIVE deleting session on my laptop AND finally trying again to master adding enlarged sized photos to my blog.
Hopefully see you again here this time next week.