What a wonderful Father Christmas Sarah Williams makes for me. He/she gives me exactly what I have wished for. How come you ask? Well these two (and indeed Steve's outfit to me to be shown on a future blog) are outfits that I just sadly missed buying from her vintage-sasha blog sales. Didn't spot them until a sale pending sign was already installed. (Need to have eyes in the back of my head for some of these Sasha sales the way they are snapped up. A case of so near and yet so far!) A million/trillion thanks Sarah from me and my Sashas for these two beautiful outfits.
This pretty little dress is being worn by one of my favourite of my 1960s Gotz waifs (as I know Sarah, like me, LOVE the early Gotz dolls) with matching JJ sandals and manufactured socks.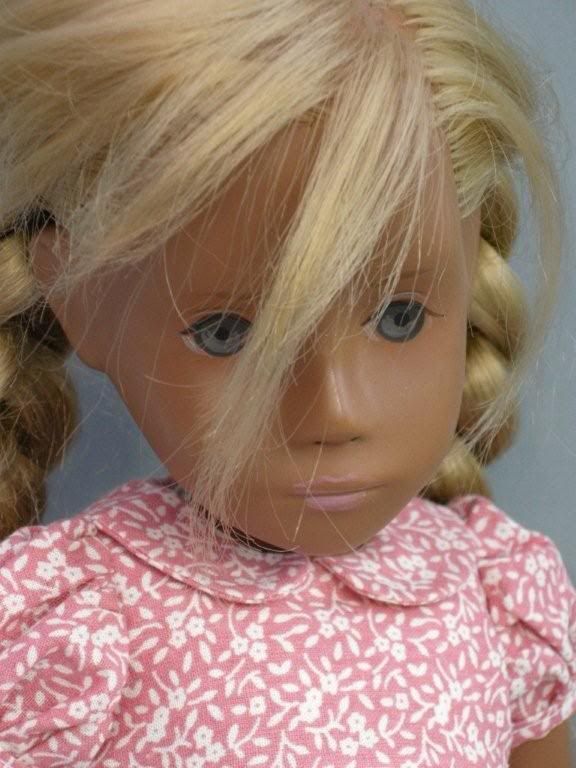 This super smart outfit is a second much treasured gift from Sarah. Again another 'already sale pending' outfit narrowly missed being bought by me by only a few minutes. Just adore these tights!
(Still looking for the black laced Ruthsdoll's boots to complete the look so apologies for the lack of footwear.)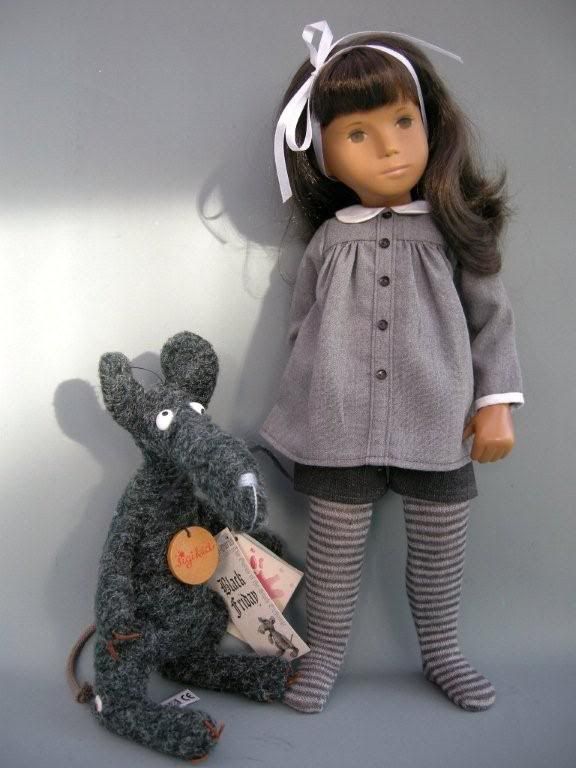 My 1970 wide faced Trendon Gingham girl looks gorgeous in this outfit...and doesn't she know it!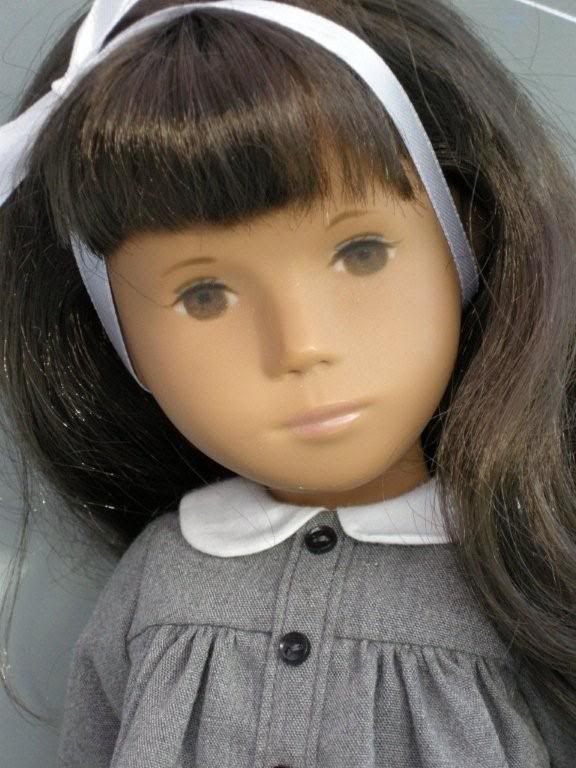 Sarah, I just adore this 'school girl/office style' look. Many thanks again for your kindness and generosity.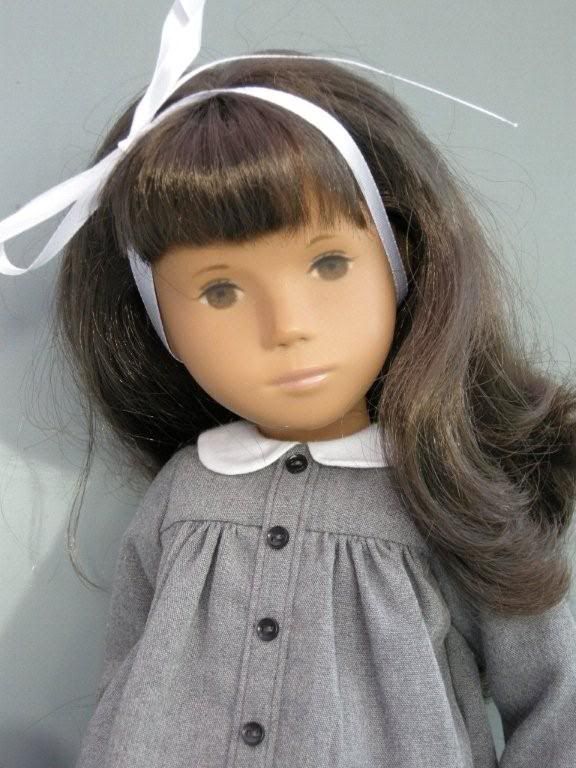 Still asking Sarah W to list these photos. Another of my New Year resolutions... 'To learn how to add my photos to my blog in this large size'...that have failed!