I've decided to leave this girl's fringe as it is with just a single slide clipping it to one side so as not to give a too blunt look until I can get these short pieces re-rooted.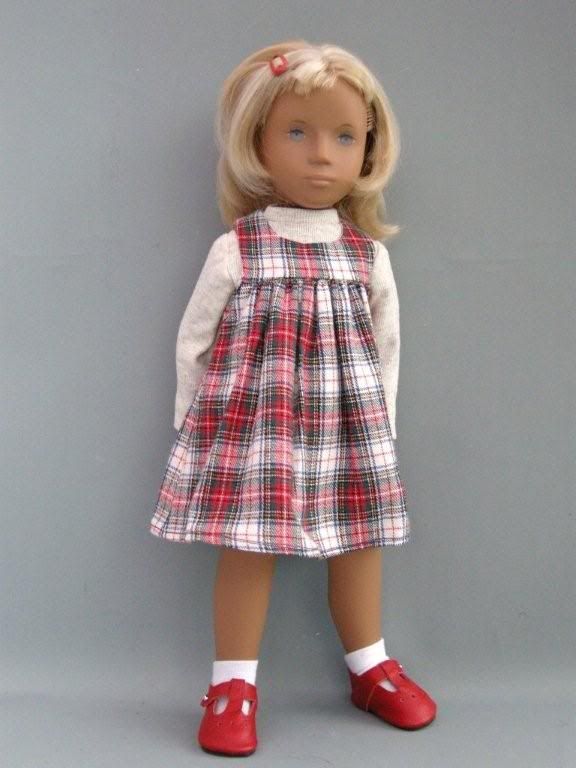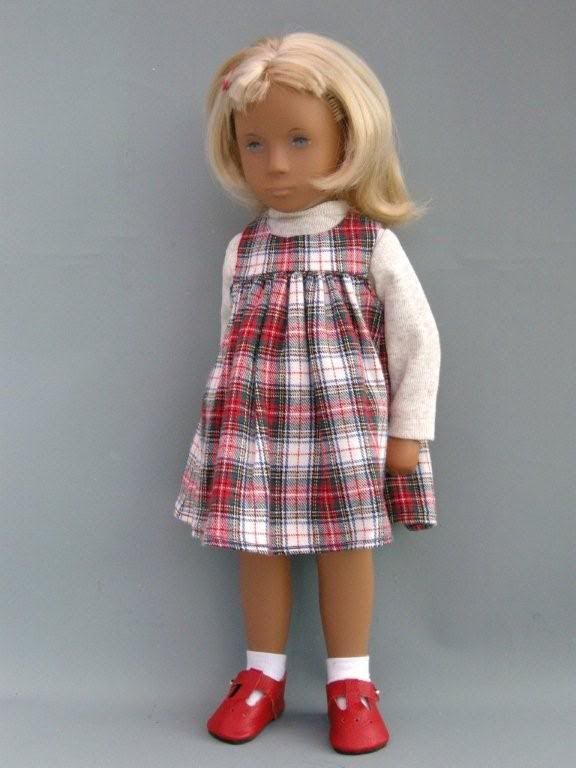 Whilst I was fiddling with and deciding the final outcome of her fringed hair style she spotted Lorraine's delightful Christmas dress on my bed waiting to be put on a doll to model it for some blog photos and asked if she could try it on. Well, as you can see it suited her perfectly so after changing her shoes she was whisked off to the conservatory again for these next three photos. Many thanks indeed Lorraine for this delightful Sasha dress. Such a lovely suprise gift for us on Christmas Day.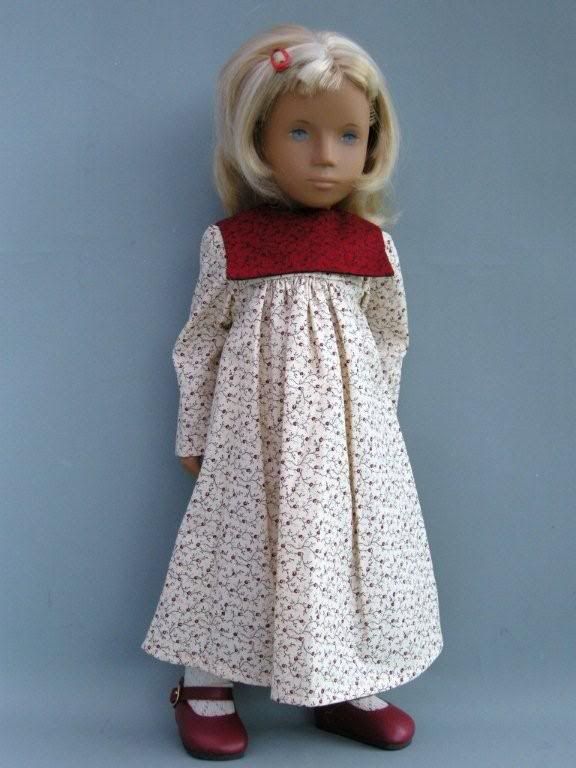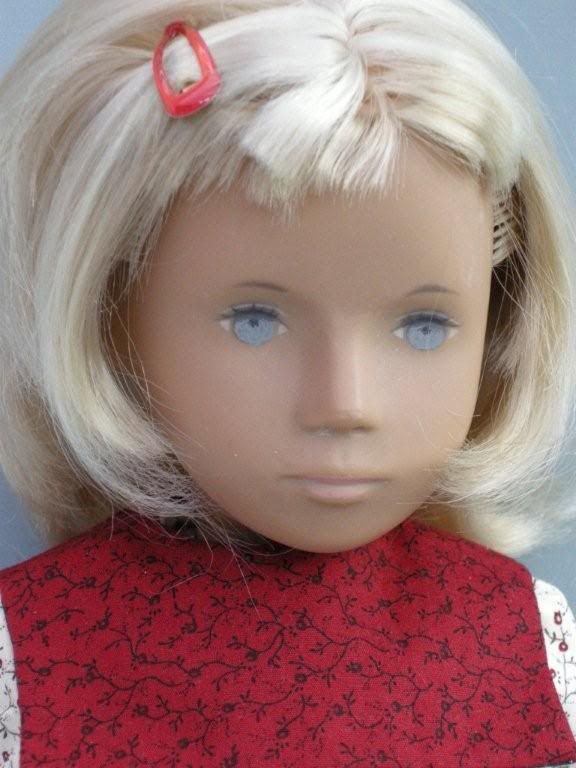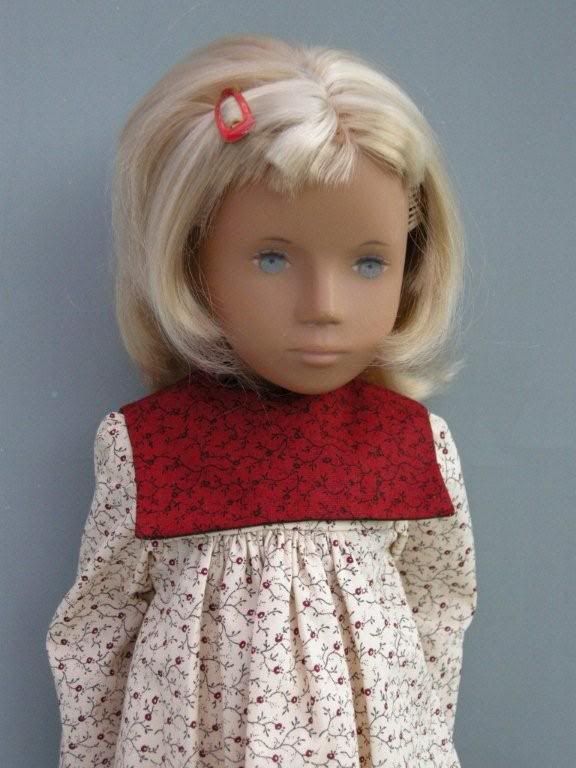 Still relying on Sarah for listing these photos. Such a wonderful friend.