After my notice in November that I'd be taking a break from 'bloggibg' to start my Christmas activities one of my blog followers emailed me this....
'I won't whine and whinge on, but am hoping you'll photograph all the lovely pressies, as you have in the past!'
...SO here are some of them. More to follow as they get done.
I originally choose and bought this paper purely to wrap my daughter's and Shelly's presents in (as I know that a couple of years ago Shelly bought a black Christmas tree and decorates it in silver) but I had obviously bought more sheets than I needed so continued wrapping my Sasha friend's presents in it too until it finally ran out.
First, three photos are of my Sasha friends presents.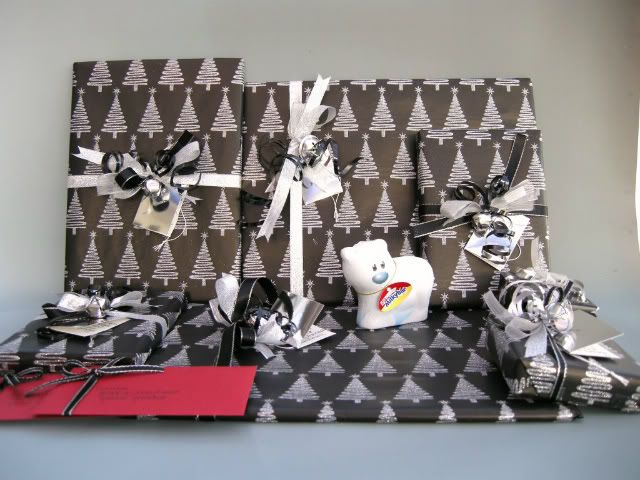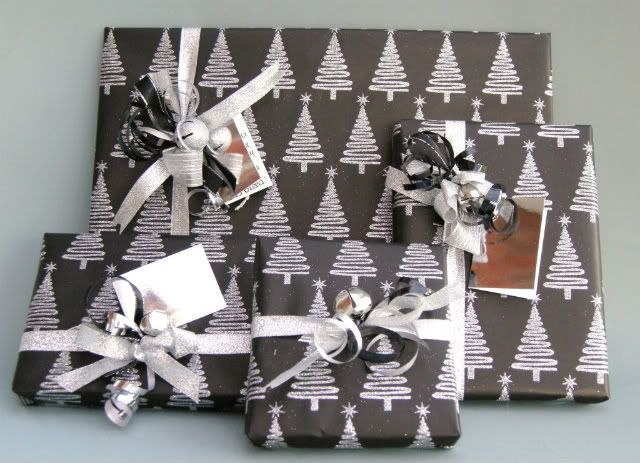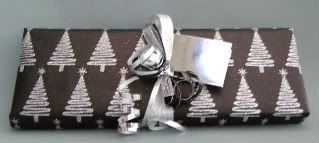 These are my daughter's presents taken from quite a few angles to show the decorations. Hoping that she is too busy to view my blog and spoil the surprise. Forgot to take a photo of her black patent Ted Baker shopping bag but will ask Sarah to add it later.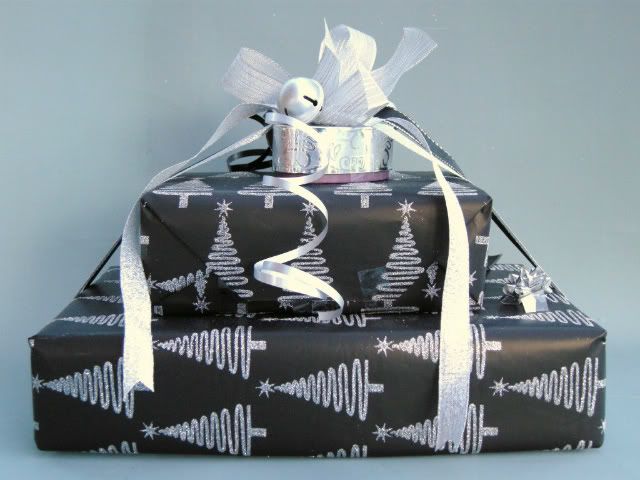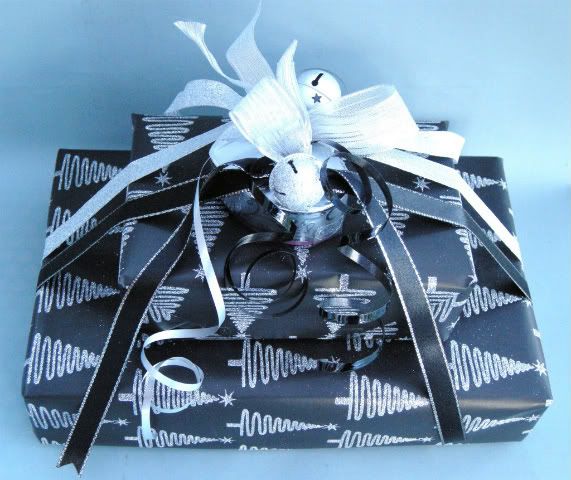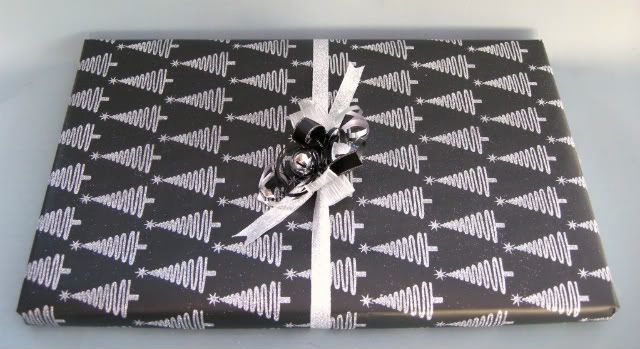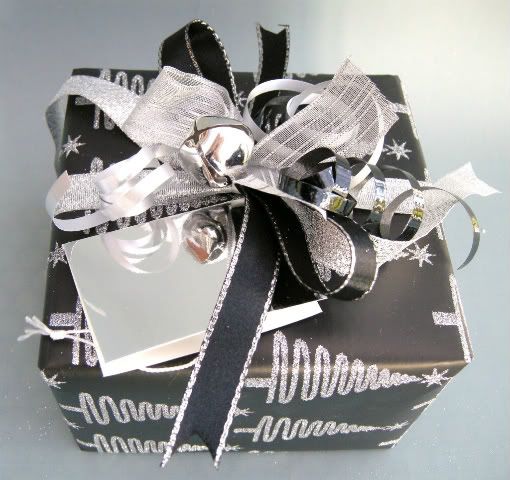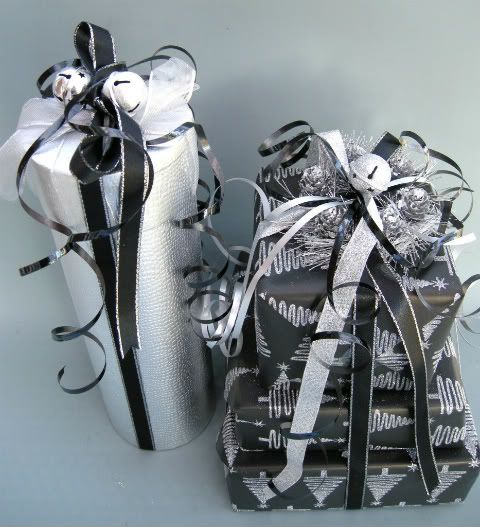 My grateful thanks to Sarah W for her wonderful photo re-sizings again. Hoping that it won't be too long now before I can take over this job!
Now back to the card writing and present wrapping!