Presents for my friend's two teenage daughters who both like to receive identical gifts.
Early Trendon baby girl dressed in Dollydoodle's wear.
One of my brothers has asked me to wrap these three gifts for his wife, the silver papered one is for Christmas, the gold and blackberry for New Year and the red for her birthday.
Early Trendon baby girl with her hair re-rooted by Lisa and wearing a Sashawardrobe fleece jacket, Ruthsdoll's tights and her ear-flap hat which is knitted by Christine Durand.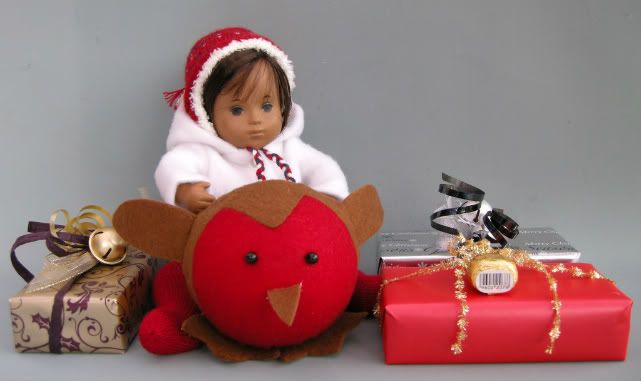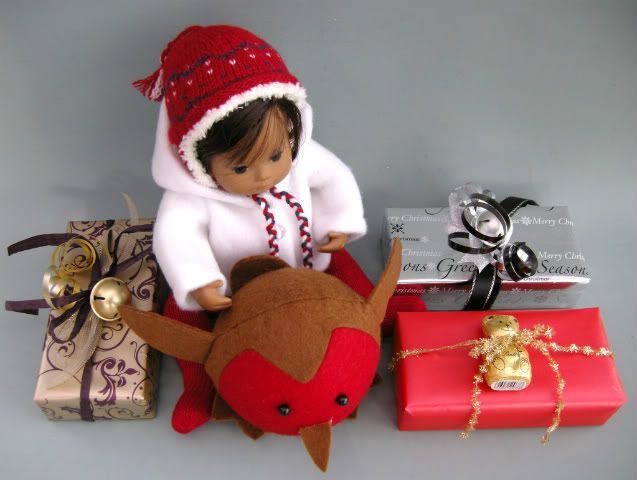 Gifts for my opposite neighbour's two boys and their pet Labrador dog, Ralph.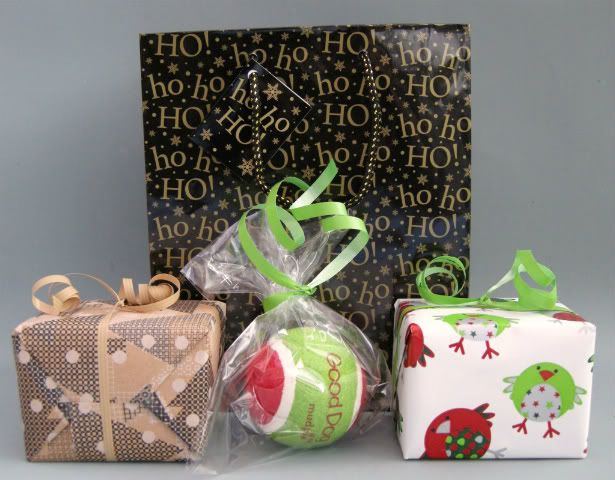 Another neighbour's twin girl's presents and a Christmas ball for their Weimaraner pet dog, Archie, who goes for walks with my daughter's two dogs Amber and Ellie, of the same breed, when they are up staying with me.
(I thought that this was a good bit of re-cycling as I used the packaging from some Ling Christmas cards to hold their gifts.)
Yet more thanks to Sarah W for her re-sizing and listings.