My 1960s pale skinned, slate eyed Gotz girl enjoying a ride on one of the Three Wise Men's camels. (I'm wondering if her ride was smoother than mine a few years ago in Cyprus.... though I'm sure that it will have been as she is neatly perched in the soft neck crevice whilst I was seated on top of the hump!)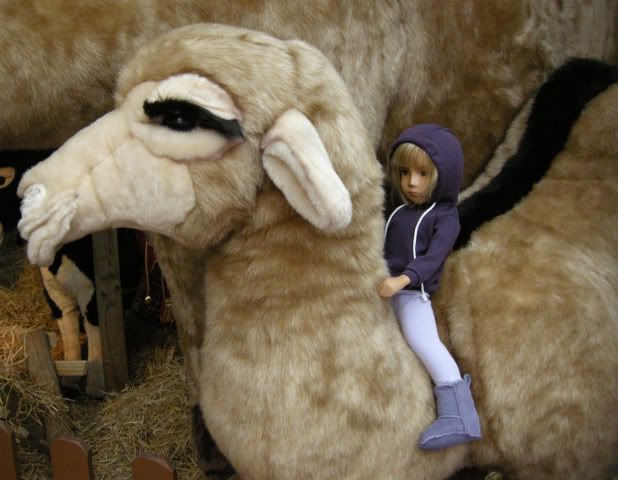 My Trendon early re-rooted baby sitting on a little red and white spotted toadstool.
Be careful that you don't fall off as the top is quite smooth and rounded so nothing to grip onto!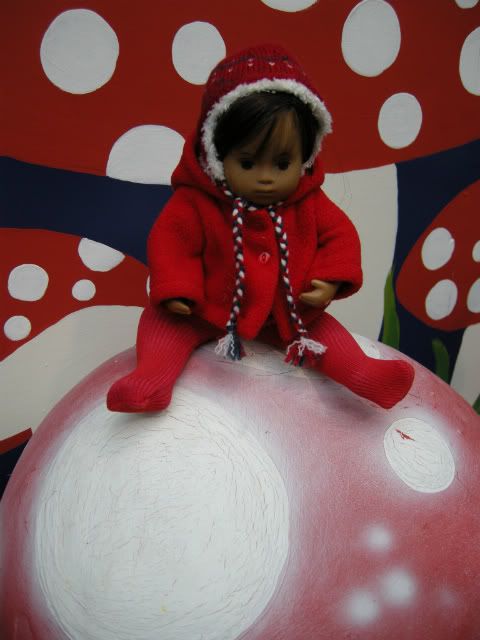 A huge Christmas Tree decorated with large Teddies.(Do you remember that they were displayed on a children's slide last year?)Can you spot the Sasha baby?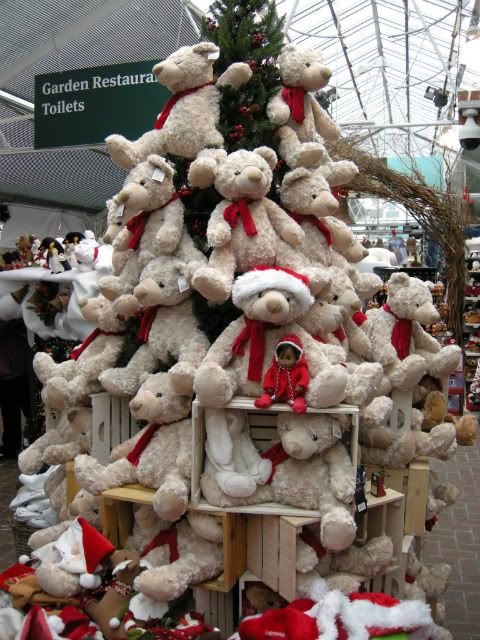 Baby Sasha enjoying a bear hug.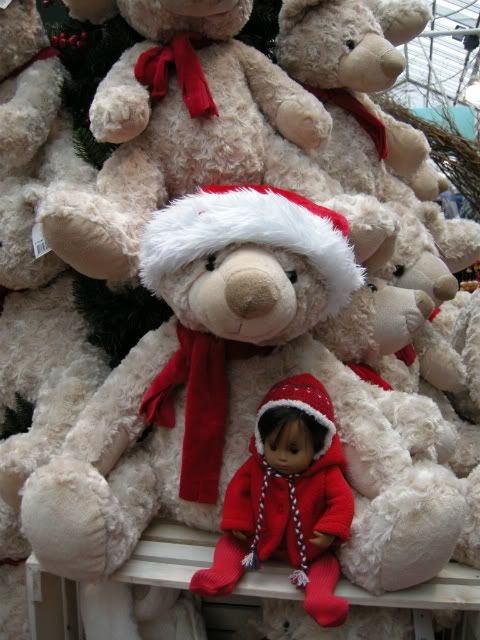 1969 Frido boy Luke (a risk purchase off eBay!) on another of these Reindeers made from inter-twinned twigs that seem to be all the rage this season.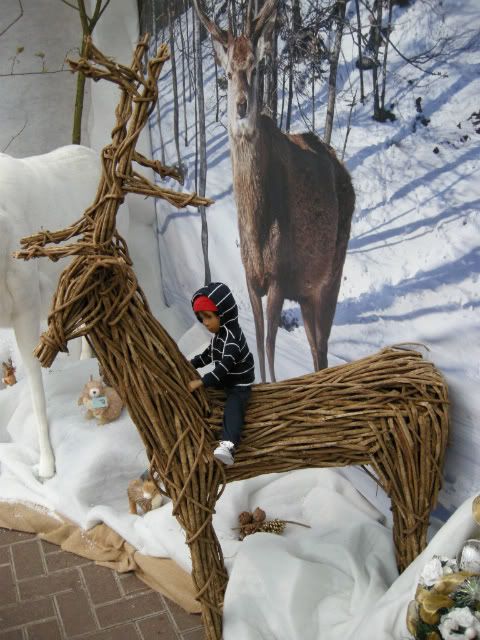 Luke is wearing a Dollydoodle navy/white stripped hoodie, white T shirt, navy joggers, beanie hat and commercially made converses.
From spikey twigs to soft fur. This Reindeer was featured last year pulling Sasnta's sleigh but is here now in a delightfu Winter Scene.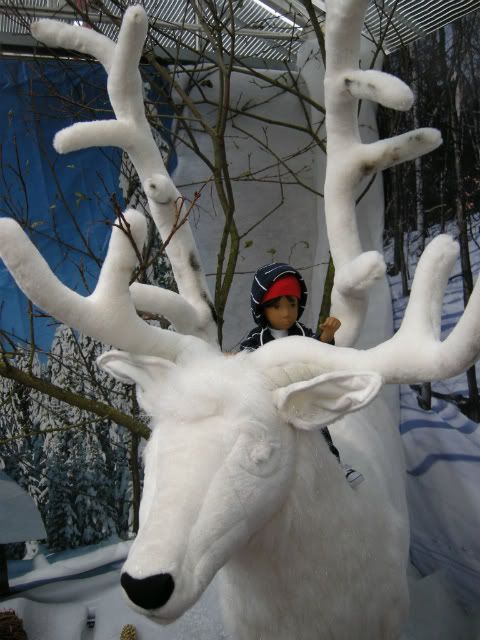 My 1967 Frido NP demands her turn to sit on him. (Remember dear that your stringing is a little on the lose side so be very careful NOT to fall off.) She is dressed in Dollydoodle wear, Pinestreetstudio Polo-shirt plus JJ boots.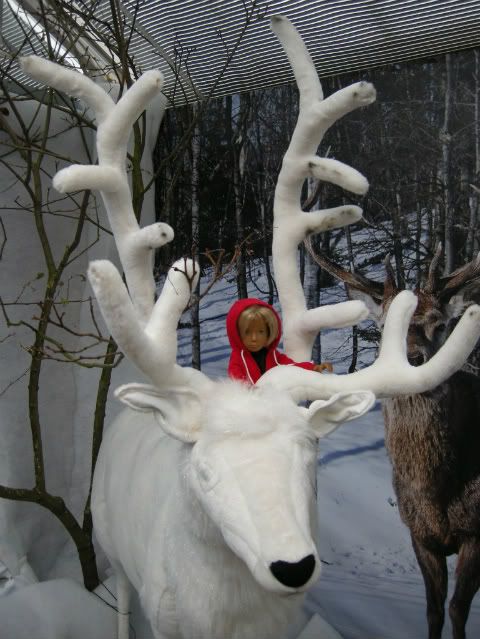 My eternal thanks to Sarah yet again for the superb sized photo listings.