....that we could be photographed by. No doubt due to the recession and the fact that they are not expecting people to re-new their Christmas decorations this year... but we did our best.
Here is a Frido 1966 brunette NP Gingham girl trying out these twig Reindeer for size. She is wearing Doddlydoodle leggings and anorak over a Pinestreetstudio Polo jumper and JJ snow boots.
A 1969 Gotz No-navel wearing a Doddlydoodle purple hoodie over lilac spotted leggings and converses admiring the surrounding Winter scene.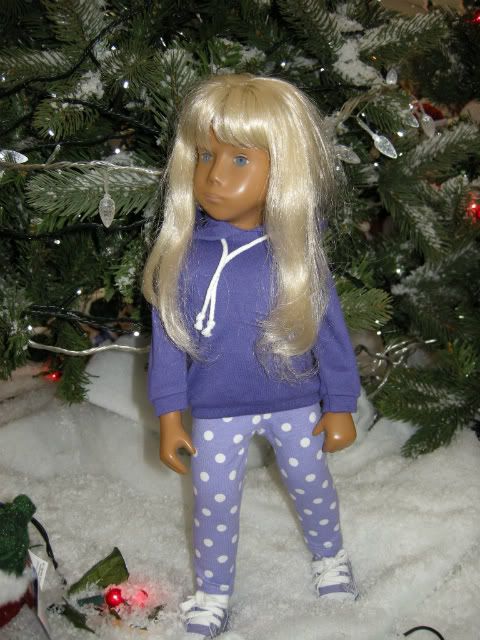 A 1960s pale skinned slate-eyed Gotz girl with one of the new for this year LED Penguins.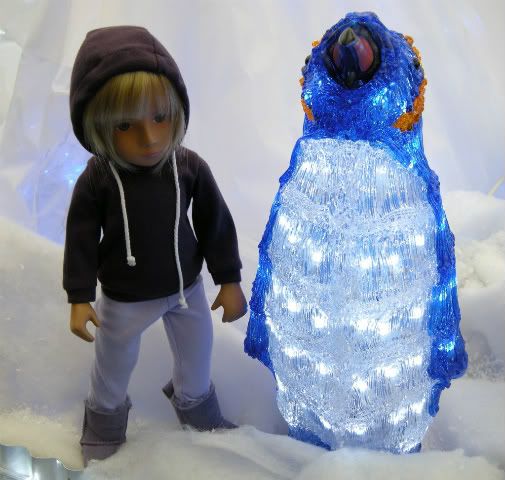 She is wearing a Dollydoodle Aubergine Hoodie and lilac leggings with UGG boots.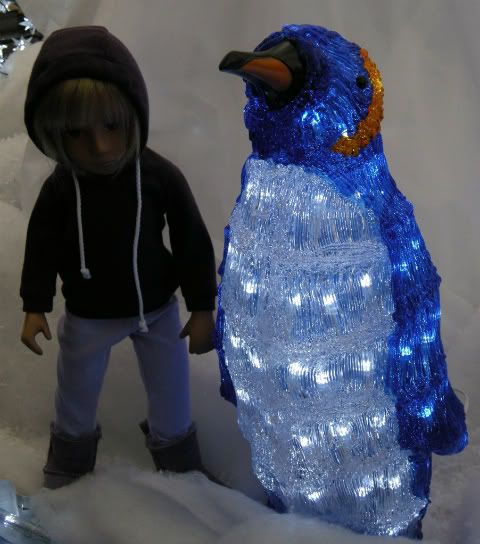 A 1970s Trendon baby Nightdress that I sent to Lisa Hartley to have her falling hair re-rooted. She is seen here admiring the 'new for this year' baby seal balancing a ball on the tip of his nose.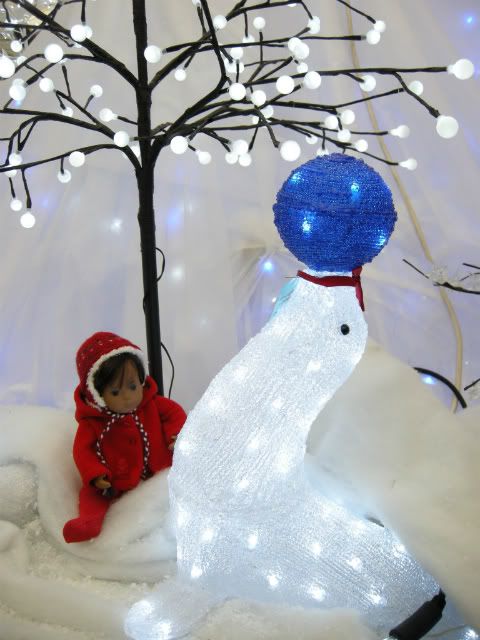 ...and now having a quick sit on one of the LED Reindeers in her Sashawardrobe baby fleece, little ear-flap hat knitted by Christine Durand and tights from The Doll Works.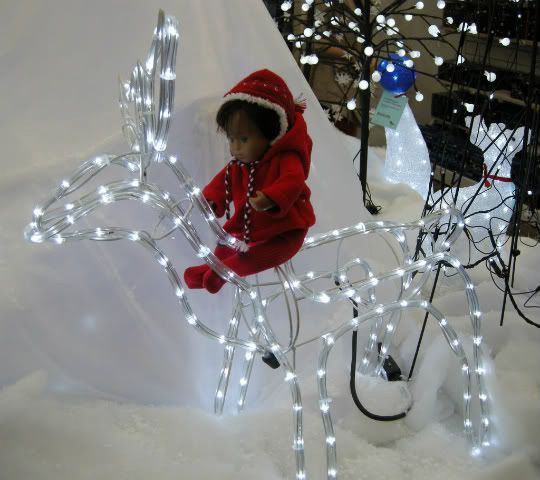 One of the lads sporting Dollydoodle leisure wear and a gilet
(unknown seamstress) and converses. Love the side view of the Penguin.
Now he is standing by a wall mounted LED Chritmas Tree, great to have where floor space is limited.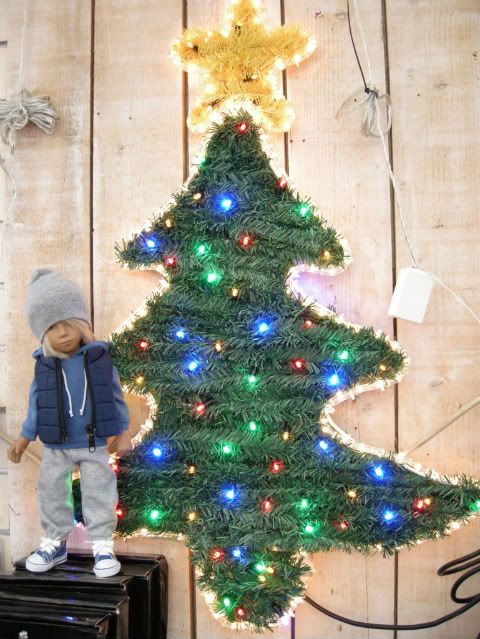 I have divided these photos into three sections to be listed over the next week
My thanks once again to Sarah Williams for her fantastically large formatted photos.