When I first saw this tot for sale this old English rhyme came to mind.....
'There was a little girl,
Who had a little curl,
Right in the middle of her forehead,
And when she was good,
She was very, very good,
But when she was bad,
She was horrid.'
....But I was prepared to take the risk and luckily so far we haven't seen the later part surface!!!
A dear little white cotton baby sweatshirt sporting a tiny rocking horse motif on the chest worn over white, with coloured stars (enhancing the coloured threads used in the motif) leggings and a little matching knotted beanie hat.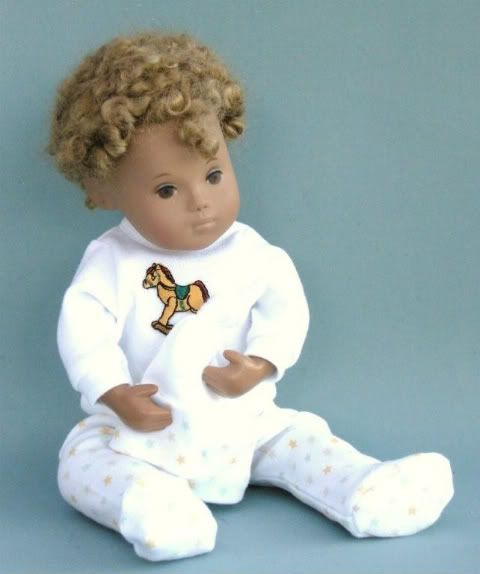 Seen here on a minty little early 1970s Trendon baby girl with tight 'curls' curtesy of Bettina.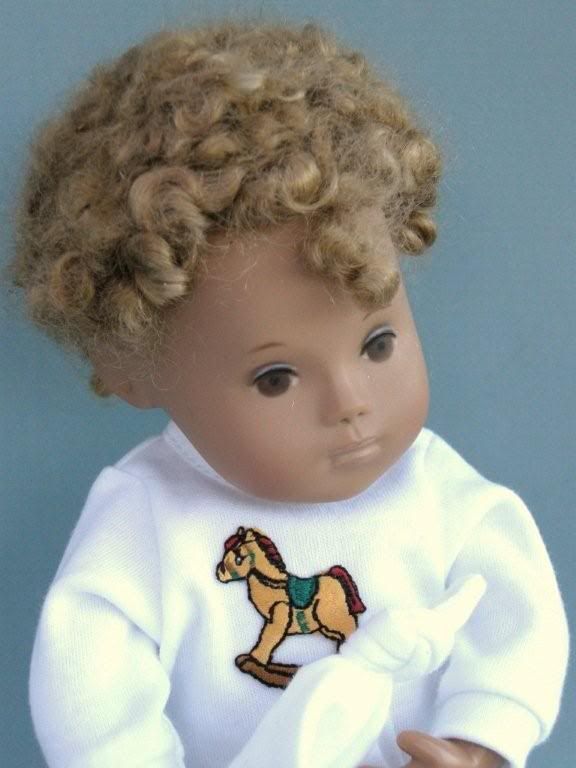 The wearing of the little beanie hat has been banned on account of her 'newly done' curls but will be allowed to be worn on the next baby when it's their turn.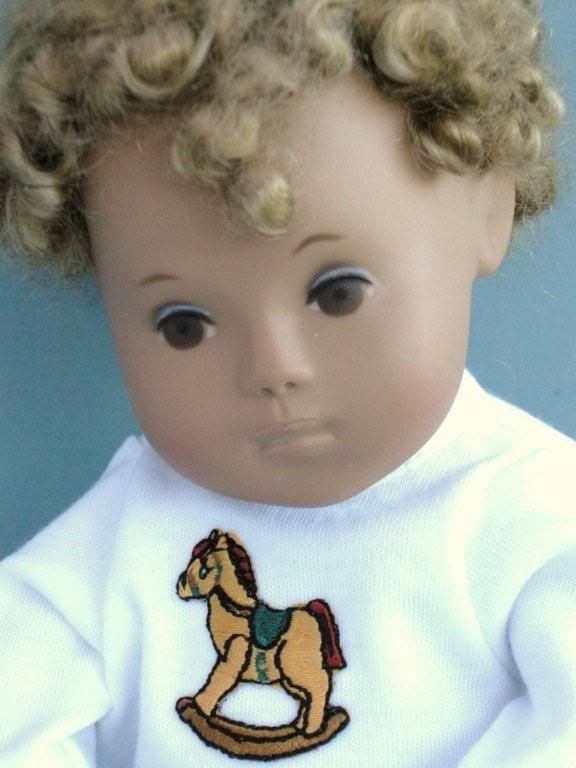 Thanks again Sarah. What would I do without you?