First up on this second listing of Thelma's cardi's and Steve's Little King Steiff Bear is Annaliese a Trendon 1970 re-rooted by Jackie Rhydstrom wearing amainly green and yellow cardi with a hint of rusty-brown over a pretty little print dress outfit by vintage-sasha.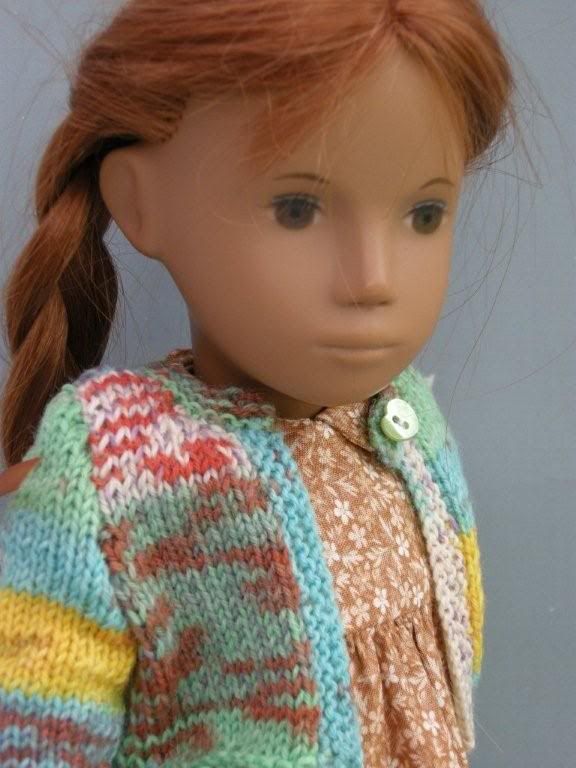 1960s Gotz ponytailed yellow eyed with lashes girl in a similar but paler brown and beige floral vintage-sasha dress with Pinestreetstudio socks and commercially made shoes. I think that this is perhaps my favourite of Thelma's little cardi's in grey, beige and white 4ply sock wool.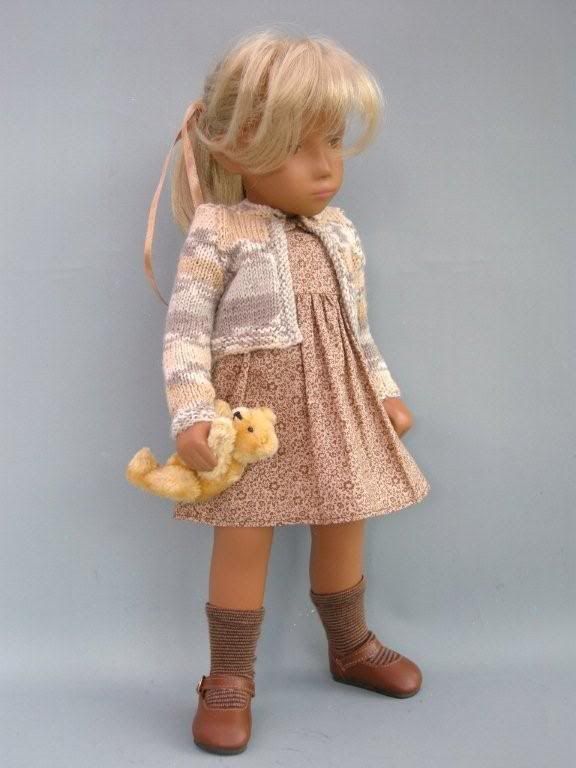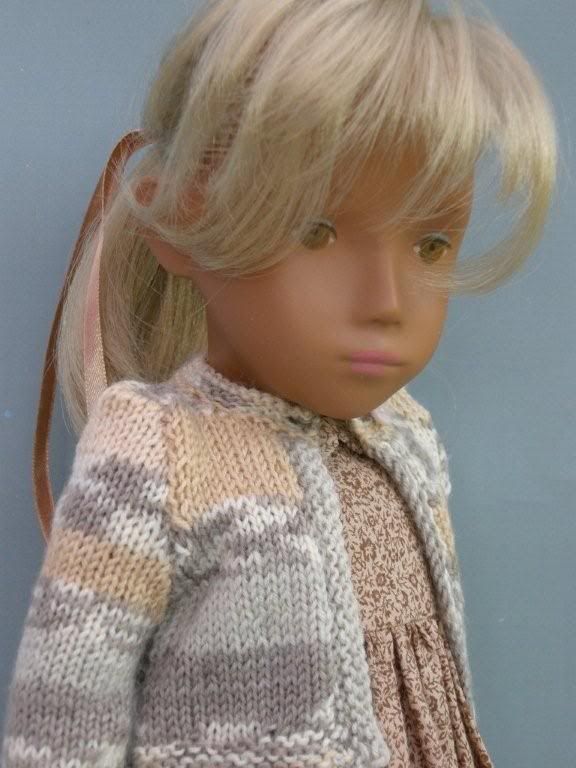 My Frido/Trendon 1969-70 wide faced Gingham doll's cardigan is darker with it's two tones of blue and brown with a touch of pink here and there which suits this brushed cotton checked smocked dress/outfit by Ruthsdolls.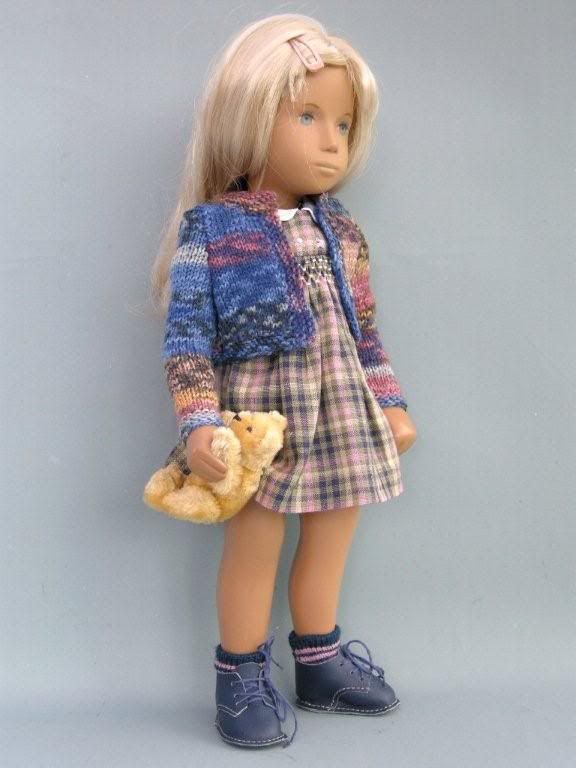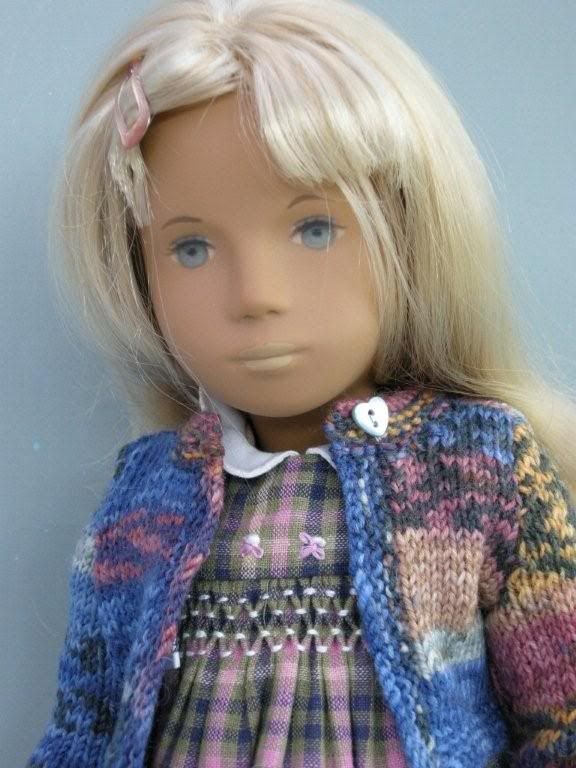 Millions of thanks to Sarah for her wonderful listings.